It's RVT Month!: Commonly asked questions about RVTs
by Emily Cook | Interesting | October 4, 2018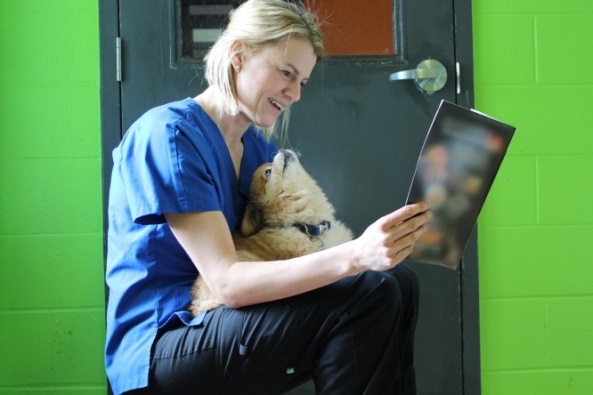 The Ontario SPCA has some wonderful Registered Veterinary Technicians (RVTs) employed within our organization. We're excited to have a whole month to celebrate them!
It's no secret that a Registered Veterinary Technician (RVT)) is an integral part of any animal health care team, but they are particularly valuable in a shelter environment. These skilled, trained professionals offer support on how to manage the animals in our care and confidently provide their expertise in terms of medical advice and next steps in our care.
Why is it so valuable to employ RVTs in the shelter?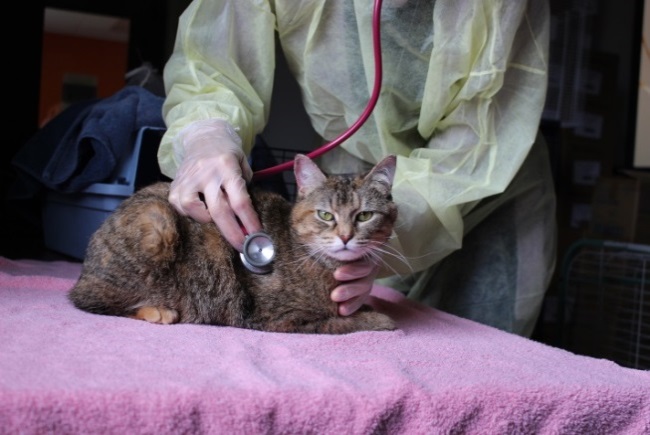 RVTs are committed to providing the highest level of care available and work to the full extent of their capabilities. As shelter health professionals, RVTs participate in the decision making of individual animal planning. This role aids and further enhances the health and welfare of all animals in our care. Shelter Health Pro equips our RVTs with appropriate resources to make animals more comfortable and provide them a humane and healthy environment.
So what exactly is an RVT's role in our animal centres?
The role of an RVT in a shelter is to: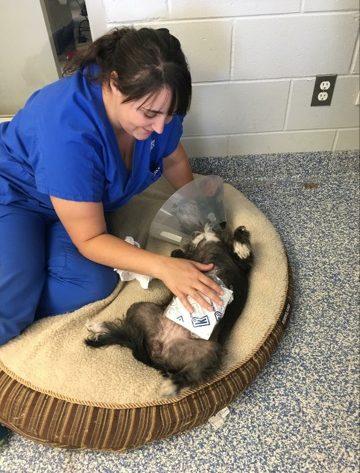 • Perform daily rounds – ensuring that the 5 freedoms  are being met for each individual animal every day. This includes both the medical and behavioural components of animal health and well being.
• Aid in the early identification of illness or infectious disease and implement isolation protocols  accordingly
• Provide a high level of nursing care in the shelter;  establish and re-evaluate enrichment plans daily, monitor post operative patients, administer medications through veterinary guidance and protocol
• Conduct intake exams; identifying abnormal signs and triage to ensure animals are receiving veterinary care in a timely manner
• Ensure biosecurity protocols are understood and being followed
If you'd like to become part of this innovative, exciting, and engaging RVT team with the Ontario SPCA, please contact Mary Pecarski at mpecarski@ospca.on.ca.
Join us in celebrating and thanking all of our hard-working RVTs out there making a difference!
Categories
Totally rock
All of your wonderful staff & volunteers totally rock. The amazing compassion and work you provide on a daily basis is incredible.
Laura
Sign up for news and updates
Thank you for joining our online community.