How to be prepared for emergency veterinary costs
by Ontario SPCA and Humane Society | General Pet Care | March 21, 2023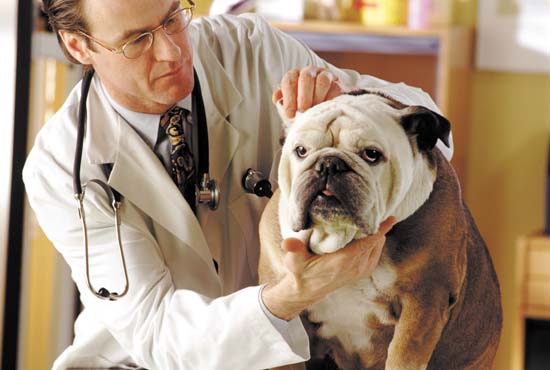 Budgeting is an important part of being a pet parent. Not only do you have to factor in veterinarian visits, food, accessories and other costs, but you also have to be prepared for unexpected expenses that may arise.
Even the most prepared of us can't predict future illness, accidents, or health conditions that our furry friends may encounter that will require an unexpected visit to the vet. Here are some tips to be prepared:
Consider pet insurance
The Ontario SPCA believes animals deserve the best care possible. Like us, our pets can get injured or sick. Pet insurance can help cover those unforeseen veterinary bills and help your furry friends stay healthy. That's why we have joined paws with Fetch. Remember to determine your needs and ask questions to make sure you find the coverage that's right for you and your furry friend.
Visit ontariospca.ca/petinsurance for more information.
If you do decide to get pet insurance, you may consider getting coverage sooner rather than later, as some policies may not cover older animals or animals with pre-existing conditions.
Read our blog 5 reasons pet insurance is worth every penny.
Keep an emergency fund
Many pet parents will keep a separate savings account just in case they need to pay for an unexpected cost. One option is to set up an automatic monthly transfer to your emergency account, so you always remember to set aside money each month.
Talk to your veterinarian
It's important to be honest about your financial limitations and to discuss these with your veterinarian early on. Should your animal require expensive medical care, your vet may be able to tell you about treatment options that are within your budget.
Routine care can save money
Routine preventative care can be worth its weight in gold, which is why it's important to schedule regular checkups with your veterinarian. Catching health issues early can help keep your pet healthy and keep costs down. Always watch for any changes in your furry friend's behaviour, such as changes in appetite or energy, signs of discomfort, accidents in the house, or anything else that you may be concerned about.
Following these tips will help prepare you for the unexpected so you can ensure your furry family member receives the care he or she needs should an unexpected health situation arise.
Categories
Testimonial
Hats off to you
To all kind-hearted and hard-working people at SPCA: hats off to you. I love animals and admire the work you do.
Kellie
Sign up for news and updates
Thank you for joining our online community.