How to: Dog Park Etiquette for you and your dog!
by Emily Cook | Dog Care | August 17, 2015
Dog parks can be a great place to socialize your dog and to meet other dog owners in the area. But did you know there's a proper dog park etiquette that should be followed when enjoying some fun-time with your furbabies?!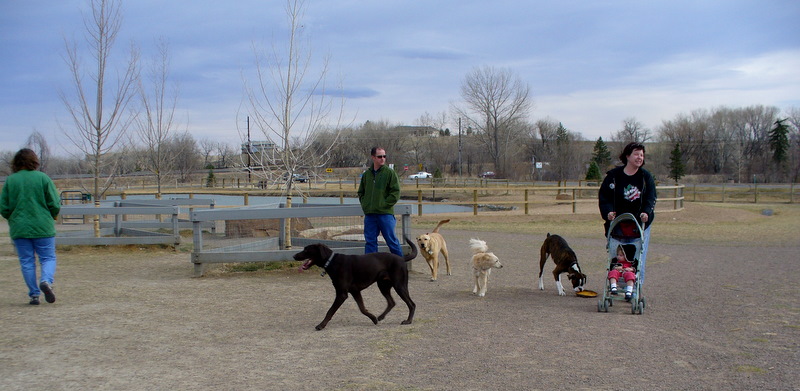 Here are a few tips that might come in handy during your time at the dog park:
Dog Park TIPS!
While many owners at dog parks socialize as much as their dogs, it's important that playing dogs are monitored closely at all times for their own safety.
If you are in the park and see new visitors arrive, discourage your dog from "rushing" the new dog at the gate. Call your dog to you and give him a pet before sending him off to greet the newcomers.
Understand your dog's body language and watch for signs of stress which indicate that he has had enough. Yawning, licking, turning away/turning of the head, laying down, freezing in place, and walking slowly may be some indicators that he wants a break.
For more useful tips and to help make your pet's experience at the dog park even better, visit our fact sheet.
Want more ideas for activities to do with your dog? How about hiking with a dog backpack?
Would you like to find a good pet sitter? Here's our tips on Choosing a Pet Sitter!
Does your dog want company at the park? Maybe it's time to consider Adopting a Second Dog.
Categories
Testimonial
Thank you so much for all you do
Thank you so much for all you do every day to rescue animals in need. I can't imagine the terrible situations that you see every day.  It is great that you have the heart to help. Keep up the good work.
-Betty
Sign up for news and updates
Thank you for joining our online community.