Hypothermia? Know the signs.
by Emily Cook | General Pet Care | January 13, 2017
During cold weather there are things you need to look out for with your pet to make sure they're safe. Check out these tips from our blog PET HEALTH CORNER: Identifying Hypothermia where Dave Wilson, Director of Shelter Health and Wellness for the Ontario SPCA and retired vet, talks more about how to prevent hypothermia and how to recognize its symptoms.
Prevention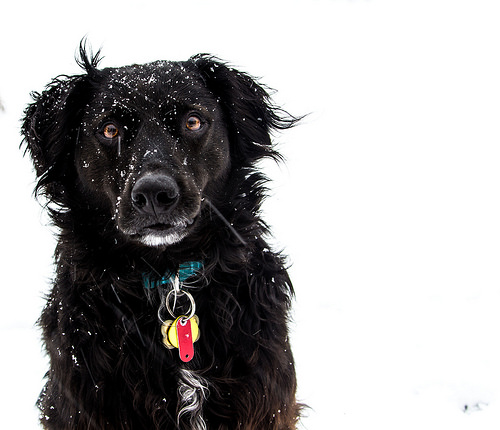 Wilson says prevention is half the battle. He says for some pets with fur coats this can protect them to an extent outside, but only when there's no breeze. If the breeze is enough to lift the fur, he says cold gets direct access to many pets' vulnerable skin. This is why he says listening to the 'windchill' reports is crucial.
"People have to remember it's not just the outdoor temperature that's important. It's the combination of the temperature and the wind," he says.
Wilson says if your pet is outside, they need to have ready and accessible access to a proper shelter so they can get out of the wind when they need to.
"If the cat can't get behind a barrier," he says "they're stuck with being fully exposed to what the windchill is, not just the temperature."
He says this is why the Ontario SPCA was thankful for the crucial support and funding from MARS Canada to build shelters for our feral cat colony caretakers.
"When the cats can get in there with the straw, even if it's bitterly cold outside, inside there it's a good 20 degrees warmer than what they're exposed to outside," Wilson says.
What do to if you suspect hypothermia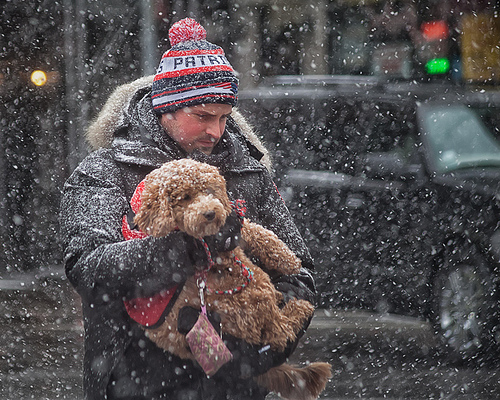 First off, if you suspect hypothermia and have any questions or concerns please contact your veterinarian right away.
Wilson says mild signs of hypothermia include shivering, or seeing your pet hunching up their body. At this point, he says you need to feel extremities like feet, and ears to see how cold they are.
If you assess the situation is mild, he says for most little animals (cats or small dogs) you can toss a bath towel in dryer for 10 minutes to warm it up, and then bundle them into it. Wilson says you can also bring them into the warmest room in your house.
"Trying to close in whatever body heat they have, is the best thing," he says.
If the hypothermia is more serious, Wilson says your pet may show signs of being increasingly unresponsive. He says the shivering might go away, they might not be able to stand on own, or be aware of you or their surroundings. At this point, Wilson says first aid is not typically enough and you should contact your veterinarian right away.
Warnings to be aware of
Another thing Wilson says is to be careful with heating pads and hot water bottles.
"If the animal is at that stage where they're  a little unresponsive and perhaps not fully aware, they may not feel that the heating pad or hot water bottle is starting to burn them," he says.
Wilson says because of this, it's better to stay away from heating pads and hot water bottles all together, because they're meant for humans and for short term relief. He says a better alternative is 'warming pads' made specifically for pets and designed for animals to spend a long time on them.
Another danger when warming your pet, he says, is to try and warm the frostbite on their ears, toes etc, too fast. He says areas with frostbite need to be warmed up gently and slowly. He says a good sign of frostbite is if the colour of the skin has changed, typically to white. When you see frostbite, Wilson says it's important to call your vet for advice.
For more tips of Cold Weather safety see:
Categories
Testimonial
Dogs only ask for your love and attention
Dogs only ask for your love and attention, nothing else. Thank you for everything you do!
Christine
Sign up for news and updates
Thank you for joining our online community.