Indoor Activities for Dogs – Animals Voice Pawdcast
by Emily Cook | Podcast | January 21, 2014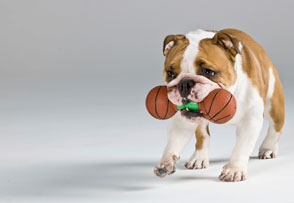 In this episode of the Animals' Voice Pawdcast, we speak with Brandon Forder, Chief Operating Officer at Canadian Pet Connection. With the cold weather in full swing, Brandon let's us know what some good indoor activities for dogs are, why it's important to stimulate your pet and some of the health benefits for pets participating in these activities.
Have a listen to the pawdcast on Sound Cloud by clicking here.
For more information on Canadian Pet Connection, please visit www.canadianpetconnection.ca.
Categories
Testimonial
For every animal you save
For every animal you save, every animal who feels loved in their last moments, and for everything else you do; thank you and God Bless.
-Stephanie
Sign up for news and updates
Thank you for joining our online community.