Keeping community cats safe and warm
by Ontario SPCA and Humane Society | Interesting | December 22, 2022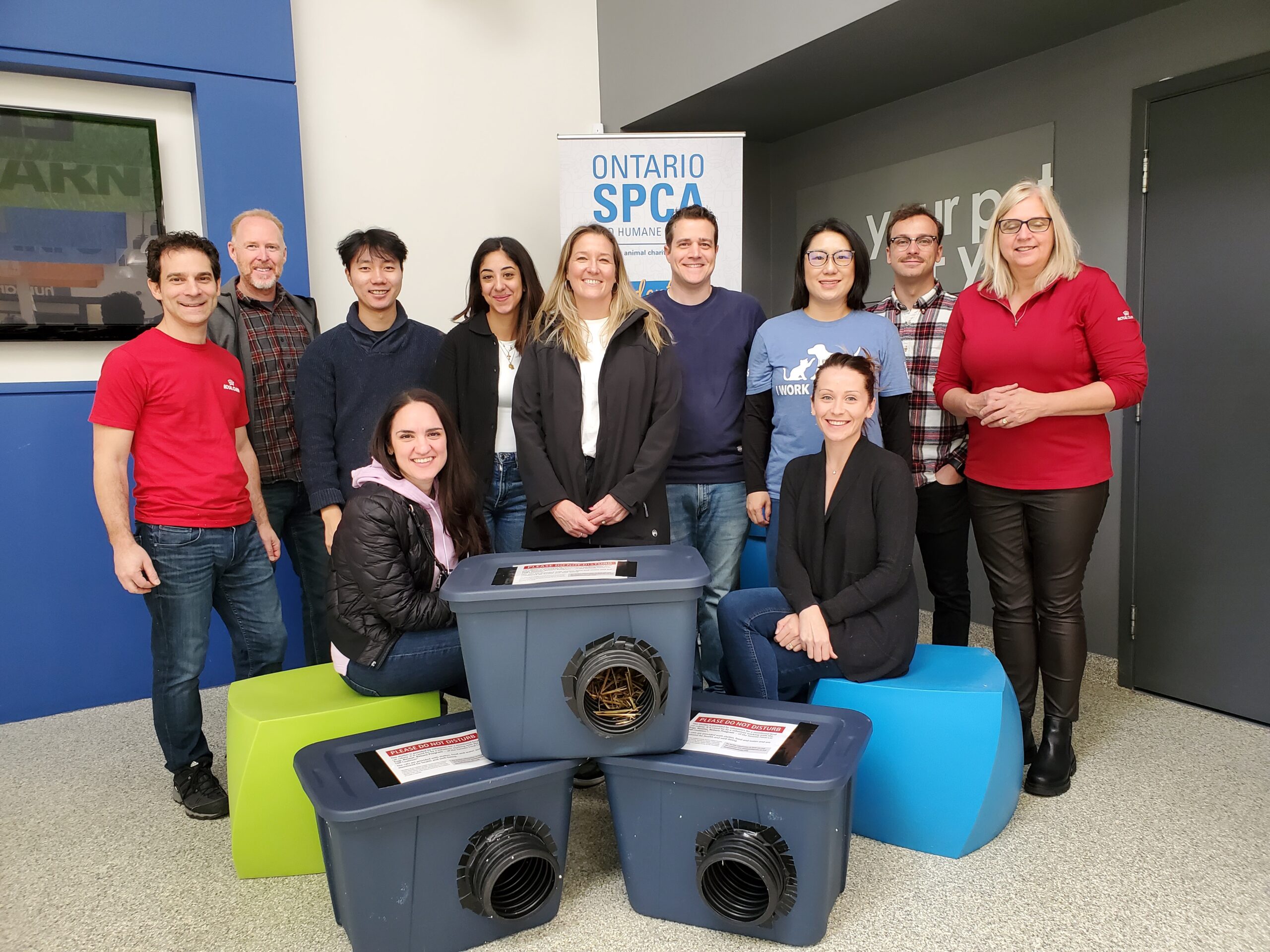 All animals deserve to be safe and warm during the cold winter months, including community cats. In the rain, snow or harsh temperatures it's hard to imagine having nowhere to go, which is why the Ontario SPCA and Humane Society has programs to support these feline friends. Feral cats, often referred to as community cats, often spend the winter trying to survive the outdoors in extreme weather.  
Meeting the needs of community cats with helping hands
"Each winter we strive to meet the needs of our community when it comes to building enough winter shelters for our feral cat colonies. We couldn't do it without our corporate partners, who spend their time volunteering with us to help fill this need!" says Monica Seto, Manager, Shelter Health & Wellness at the Ontario SPCA and Humane Society. 
Each fall, volunteer groups come together to help make feral cat shelters for caretakers to provide a safe, warm place for community cats during our cold, harsh winters.  In 2022, we built over 155 shelters for community cats in need.  
Read more about other feral cat shelter building initiatives. 
"Our feral Cat Winter Shelter Build is just one of the ways we are supporting our communities and working together with our corporations to give back to animals in need – and especially the often 'forgotten' ones like our feral cats!" says Seto. 
Learn how to build a feral cat shelter. 
Special thanks to our sponsors
We would like to give a special thanks to the J.M Smucker, Lactalis Canada, Mars Petcare and Under Armour teams for their incredible support and hard work to help us build our feral cat shelters. It's through community teamwork and compassion that we can help animals in need across Ontario! 
Categories
Testimonial
Three cheers for the volunteers!
Three cheers for the volunteers! Keep doing wonderful work, thank you!
Doreen
Sign up for news and updates
Thank you for joining our online community.