Lifelong animal supporter shares why it's important to make a Will
by Emily Cook | Podcast | November 14, 2017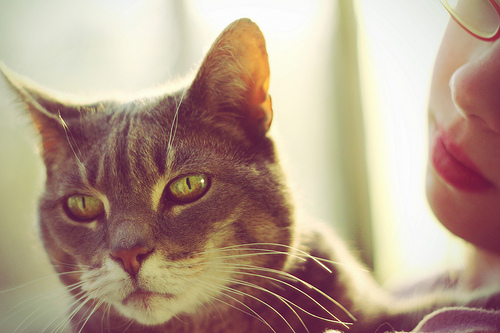 November is Make a Will month, so we're talking about legacy, animals and Wills!
On this week's Animals' Voice Pawdcast, we interview Nancy Hull, lifelong supporter of animals and the Ontario SPCA. She shares with us why she thinks it's important for animal lovers to make a Will, and why she chose to include the Ontario SPCA in her Will.
Listen in now to her story, and comment below with your thoughts!!
When Nancy was a child, she volunteered with the Ontario SPCA and learned to love animals who'd had a rough past. As an adult, she says she's seen how the Ontario SPCA does good work in a variety of areas, and because of that, she's decided to include the organization in her Will.
"For me, it's all about hope. And I'd like to continue that after I'm gone," says Hull.
Be sure to check out our podcast on iTunes as well and SUBSCRIBE free to be the first to hear our new content!
Information on giving to the Ontario SPCA
For more information on Wills, or adding a charity to your Will, contact Kate Turoczi at 905-898-7122 , 324 or email kturoczi@ospca.on.ca
Categories
Testimonial
I stand behind SPCA with my monthly gift
I stand behind SPCA with my monthly gift. I am so happy there are folks like you to care for those who can't help themselves.  My family and I have had animals all our lives and know what a comfort they are.  Thank you SPCA.
-Dorothy
Sign up for news and updates
Thank you for joining our online community.