Make a Will Month: Letter from a living legacy donor
by Ontario SPCA and Humane Society | Campaigns Interesting | November 2, 2021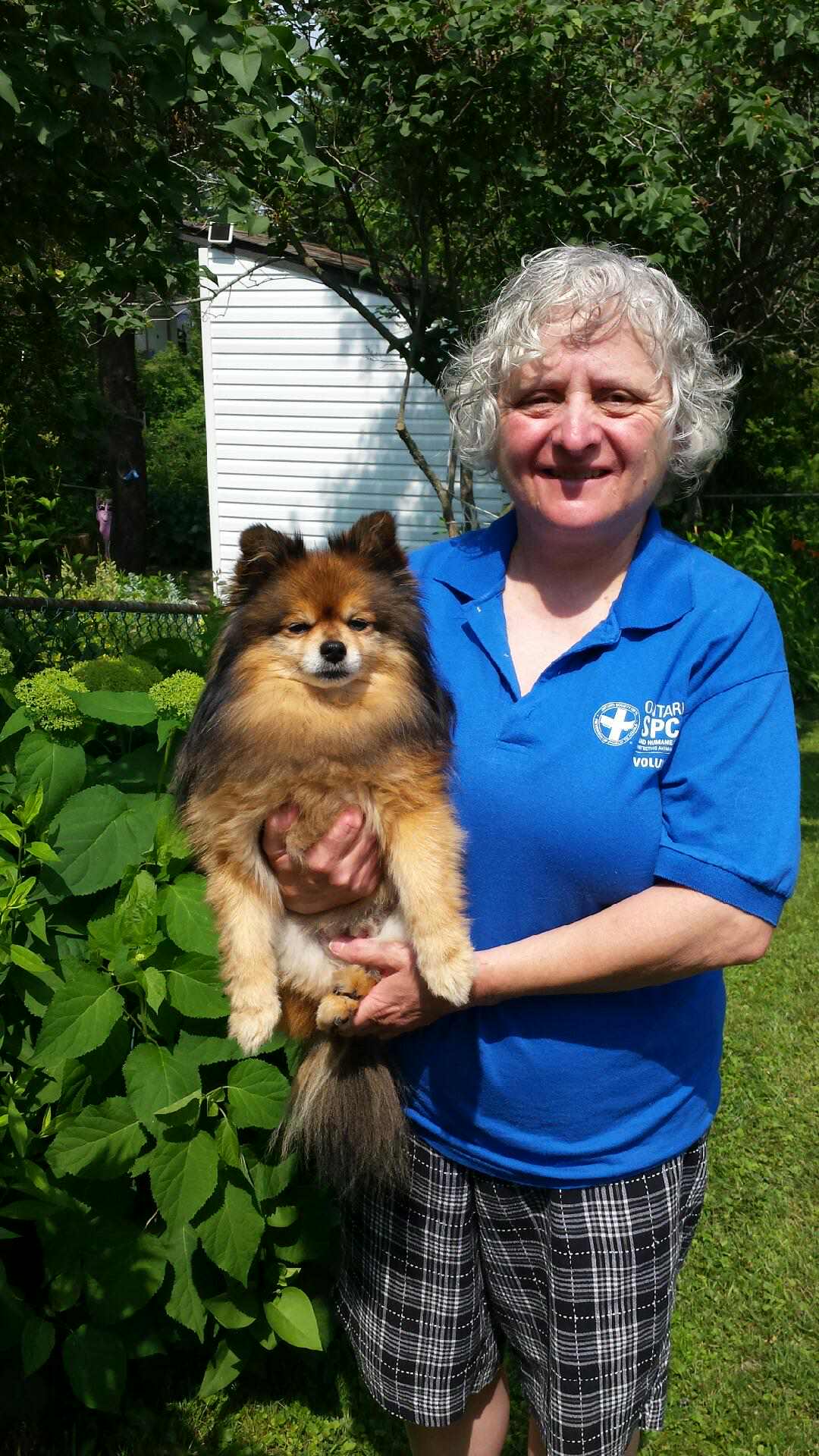 In honour of Make a Will Month, we wanted to share with you a letter from Linda Morgan, a longtime volunteer with the Ontario SPCA and Humane Society, and a Living Legacy Donor. Please enjoy this letter from Linda about her love for animals, and why she chooses to support the Ontario SPCA. 
Letter from Linda Morgan
 I was eight years old when I finally convinced my mom to adopt a cat. Truth be told, it didn't take much convincing. My mom just loved animals.  
Our first cat was a grey tabby with four white paws, so we called him Boots. My older brother and I adored Boots, but it was my mom who would give him a plate of meticulously cut-up chicken from our dinner every Sunday. Even though we were quite poor, she always made sure Boots had enough food. 
I feel like I was born to love animals. But Mom also set a great example for the need to properly take care of an animal and how to treat them with respect.  
Caring so much about the wellness of animals, I found myself attracted to my local Ontario SPCA. I went looking for kindred souls who shared my passion for protecting animals. I found them at the Ontario SPCA Sudbury & District Animal Centre and later, on the provincial Board of Directors at the Ontario SPCA. I've been a volunteer, fundraiser and donor for almost 30 years now.  
All the volunteer fundraising I've done over the years, from walking dogs and fostering cats, to cleaning kennels and attending countless committee meetings, and donating when I can, have all been driven by more than my love of animals. I believe we can build a kinder and more progressive society through the humane treatment of animals.  
I want to see a better society for all, including people.
I want everyone to have the opportunity to feel that kindness and see what's possible in life. For me, it's critical to recognize the important role that animals play in our society. 
That's why I felt the need to do more. For me and my spouse, Dolly, who shares my values, that's meant making a gift in our Wills to the Ontario SPCA.  
I know the donation through my estate will be the largest gift I'll ever be able to give. As a former board member, I've seen first-hand what a difference these legacy gifts can make in the lives of hundreds of animals. 
Including that gift in my Will was a turning point for me. I feel like I've actually done something important with my life – for the animals, but also for society. What kind of statement do you want to make about your life? What kind of world do you want to help create? Why are animals important to you?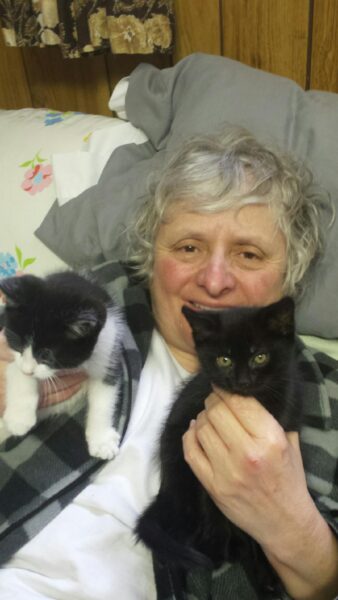 I'm so proud to be part of an organization that makes animal and human dignity such a priority. I believe the Ontario SPCA will do the most over the long term to achieve the maximum results. 
I've been lucky to contribute to the Ontario SPCA for almost 30 years and I'm grateful that I'll be able to support that good work, even when I'm not here to help in person. 
If you, like myself, believe animals deserve to be respected, not exploited, then I urge you to think about making a lasting gift that will protect animals for generations to come. 
Please give some thought to leaving behind what I call a "positive paw print." Then reach out and let the kind folks at the Ontario SPCA know about your plans. Every bit helps and knowing helps them plan for the future – a future where animals are loved, respected and safe.  
Thanks for being a partner in this important work! 
 Sincerely,  
Linda Morgan 
Living Legacy Donor 
Categories
Testimonial
Thank you for your dedication
Thank you for your dedication to helping the animals.  Every animal deserves a loving home and to be treated royally.  Just imagine a day without animal cruelty.  What a wonderful day that would be!
-Joan
Sign up for news and updates
Thank you for joining our online community.