Making an impact: Thank you to volunteers across the province
by Emily Cook | Campaigns | April 24, 2020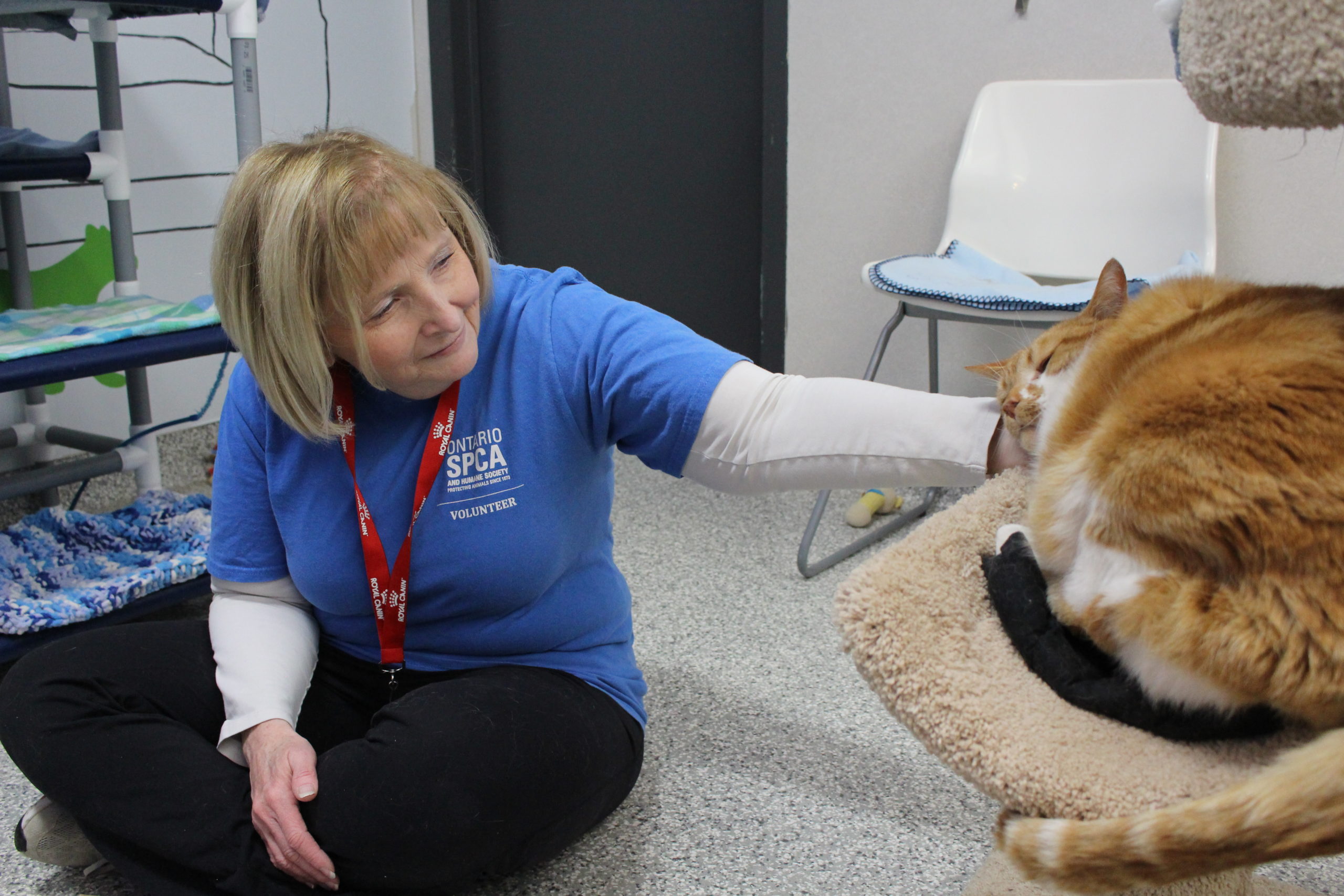 As we come to the tail end of National Volunteer Week, we wanted to take a moment to say thank you to volunteers making an impact across the province every day! 
National Volunteer Week (NVW) is a time to celebrate and thank Canada's 12.7 million volunteers. "It's time to applaud this country's volunteers" – that's the  theme of this year's National Volunteer Week, and it's a great reminder of the kudos due. 
From coast to coast to coast, Canada's volunteers work tirelessly to spur progress in their community, city and country. They give their time in support of causes and programs they believe in. 
And for that, we owe them our thanks. Let's roll out the red carpet and cheer them on. 
The Ontario SPCA and Humane Society has over 700 volunteers across the province helping animals every year. Do you have any idea the tremendous impact they have, and the ways in which they are changing the lives of animals?
Here are some statistics to put their hard work into perspective. 
700 volunteers = incredible impact
In 2019… 
28,500 volunteer hours logged

 

Over 1,100 times volunteers got behind a wheel to take animals to appointments, deliver critical supplies and support our animal centres.

 

Volunteers visited with cats awaiting adoption over 10,000 times for socialization

 

1,400 visits given by volunteers for small animals waiting to find loving families

 

Volunteers went on over 2,900 walks with dogs to keep them happy and exercised

 
83,000 pounds of food prepared by volunteers to go to hungry animals in our care

 
We couldn't do the work we do without our amazing volunteers. 
Interested in joining our team? Visit ontariospca.ca/volunteer for more information. 
Looking for more content to celebrate our volunteers? Check out the below stories for all the warm fuzzies! 
Whether it's caring for dogs, cleaning cages, or driving transport – every volunteer role matters to the Ontario SPCA and Humane Society. 
Thank you to the countless volunteers who make life-changing work possible. 
Categories
For every animal you save
For every animal you save, every animal who feels loved in their last moments, and for everything else you do; thank you and God Bless.
-Stephanie
Sign up for news and updates
Thank you for joining our online community.