Mango: First Facility Dog working in a dental setting in Ontario
by Ontario SPCA and Humane Society | Interesting | January 17, 2017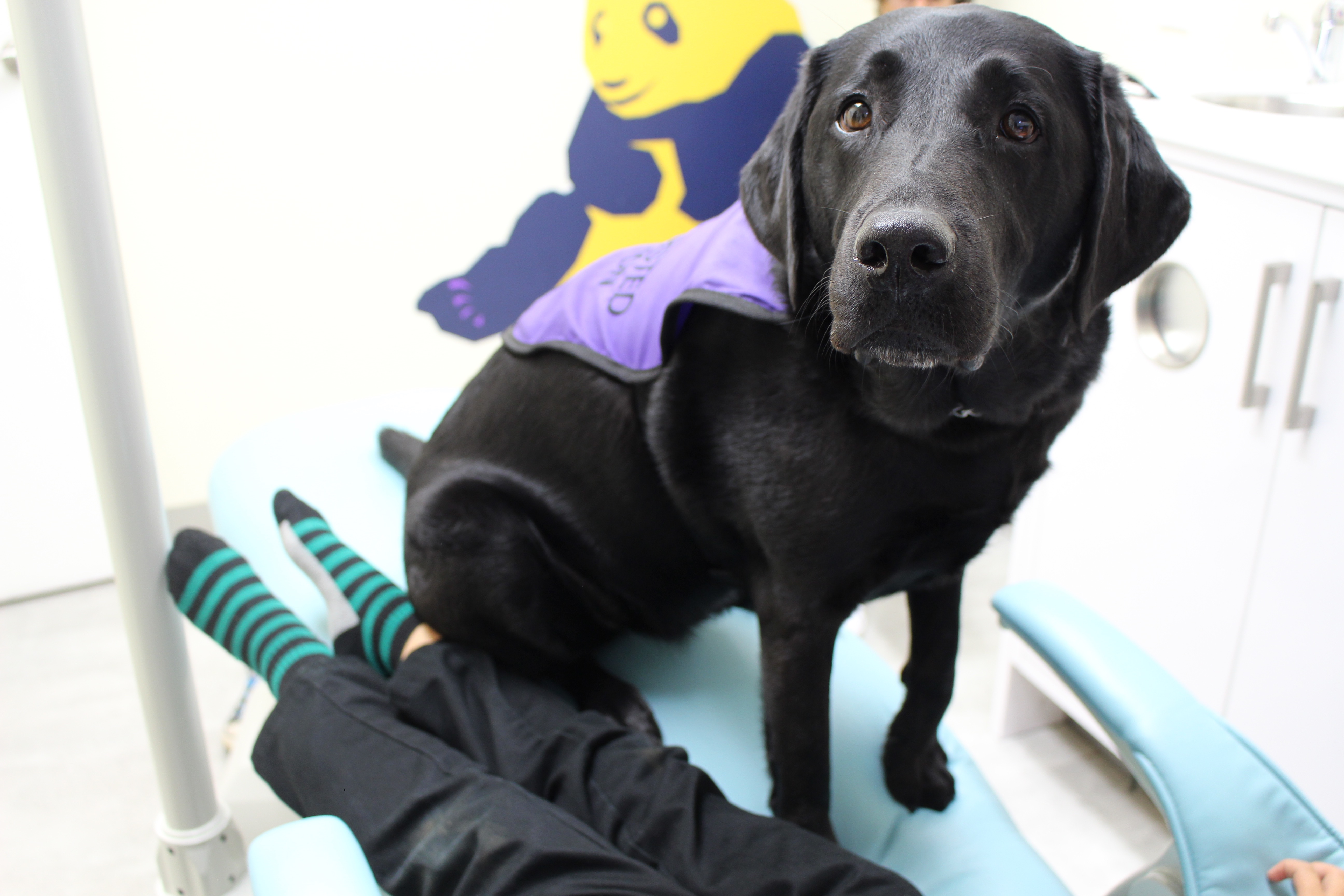 On a typical day in the office, Mango will spend her time going from child to child, giving kisses and getting pets. She can usually be found lying down on a dentist chair with a child, or wagging her tail to cheer everyone else up. Mango, a black Labrador, is a National Service Dog and the first facility dog working in a dental setting in Ontario.
We visited Kids Dental Group, where Mango is employed, to chat with her foster mom Dr. Zee and watch her in action. This adorable video with warm your heart! See how much these children love her and love having her around when they get their teeth cleaned.
Like this video? Please SHARE it with friends! Subscribe to our channel to see brand new videos every other Tuesday.
More about Mango
Mango was born April 4, 2012, and began her training with the National Service Dogs (NSD) Association. Through Mango's training, she learned how to provide therapy, specifically to children, and specifically in a facility setting.
Dr. Zee applied to have a service dog work at Kids Dental Group in 2013. After talking with NSD, and waiting a year for the right dog, Mango came for a visit. Within a few minutes, Dr. Zee says Mango made it clear she wanted her home to be here.
Having Mango in the office helps alleviate children's stress levels during their appointment, and makes the whole office a more comfortable place.
Do you have a community story you think we should hear about? You could be featured! Send an email to ecook@ospca.on.ca with your story.
Categories
Testimonial
Thank you for your dedication
Thank you for your dedication to helping the animals.  Every animal deserves a loving home and to be treated royally.  Just imagine a day without animal cruelty.  What a wonderful day that would be!
-Joan
Sign up for news and updates
Thank you for joining our online community.