Mobile Spay/Neuter Unit saves cat with pyometra
by Ontario SPCA and Humane Society | Happy Tails Interesting | August 11, 2023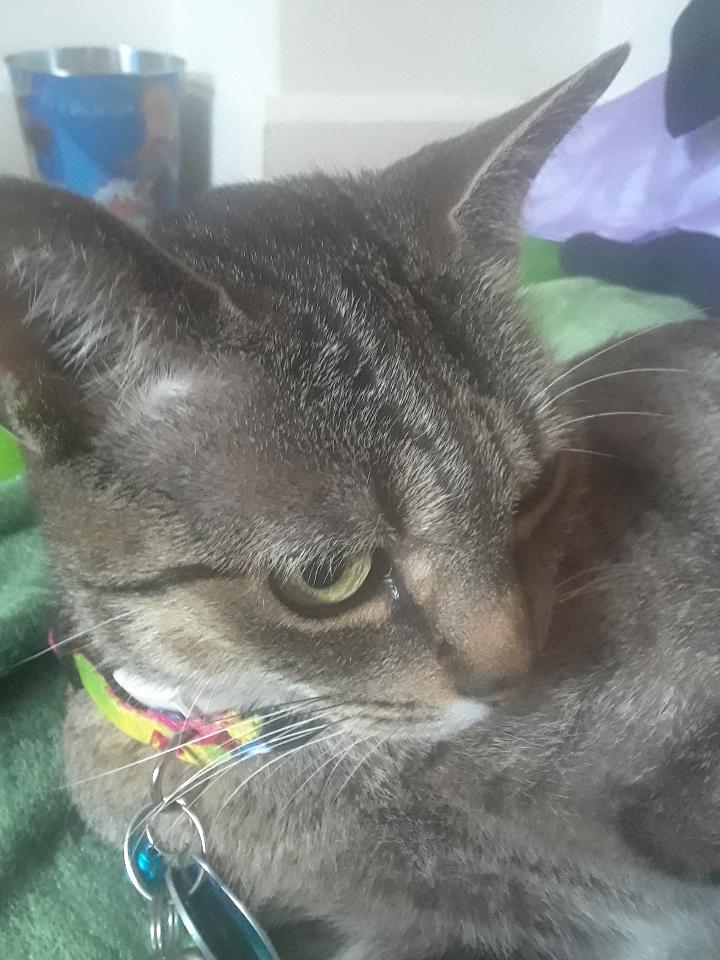 Earlier this year, the Ontario SPCA and Humane Society's Mobile Animal Wellness Services unit encountered a case of a pyometra – a life-threatening infection of the uterus – like they had never seen before. They met Tinkerbell during a mobile spay/neuter event in Cornwall and worked quickly to save her life. 
An unexpected diagnosis
The mobile unit was stationed in Cornwall earlier this year for a three-day spay/neuter event, which was supported by the City of Cornwall through their subsidized spay/neuter program. On the day of registration, the team met Tinkerbell. Her pet parent felt she had been gaining weight recently. 
Bonnie Bishop, East Regional Manager of Community Outreach Services with the Ontario SPCA, says the team began questioning if weight gain was the real issue when they got Tinkerbell on the examination table. 
They determined Tinkerbell had a closed pyometra – a life-threatening condition – which needed to be removed right away.  
The veterinarian determined the surgery could be performed on the mobile unit and proceeded to remove a 5.24lb pyometra – the biggest the spay/neuter team had ever seen. For an 11lb cat, this was quite the weight to be carrying. 
The importance of spay/neuter
Bishop says the team kept Tinkerbell's family informed throughout the day about her condition and recovery. She says not enough people are aware of pyometras and the risk they can cause for their intact animals. 
"Spaying/neutering is not just about preventing pregnancies, it's about the health of your animal," says Bishop. "Failing to spay your cat could result in a pyometra with serious life-threatening impact." 
This is why Bishop says community outreach is so important. She says the mobile unit, and other community outreach services offered by the Ontario SPCA, afford opportunities to educate the community, and help more people, and furry friends. 
Home safe and sound
Tinkerbell's pet parent, Dawn, says it was quite a shock when she first heard the news from the team at the mobile unit. 
"My stomach went right up to my throat," says Dawn, who has had Tinkerbell since she was a kitten. 
Dawn says she is grateful for the care given to her cat, and how Bishop followed up with her over the following weeks for updates on Tinkerbell's recovery.  
"They were all really good with us and with her, and I'm just glad that it's over, that she's fine and that we're saving other kittens from going through this," says Dawn. 
Thanks to a Pet Valu "Companions for Change™" grant, the Ontario SPCA launched its SPCA Mobile Animal Wellness Services Unit in 2019, delivering wellness examinations and spay/neuter services to underserved communities.   
To learn more about SPCA Mobile Animal Wellness Services, or to make a donation to help stock the unit with medical supplies and cover operating costs, visit ontariospca.ca/mobileservices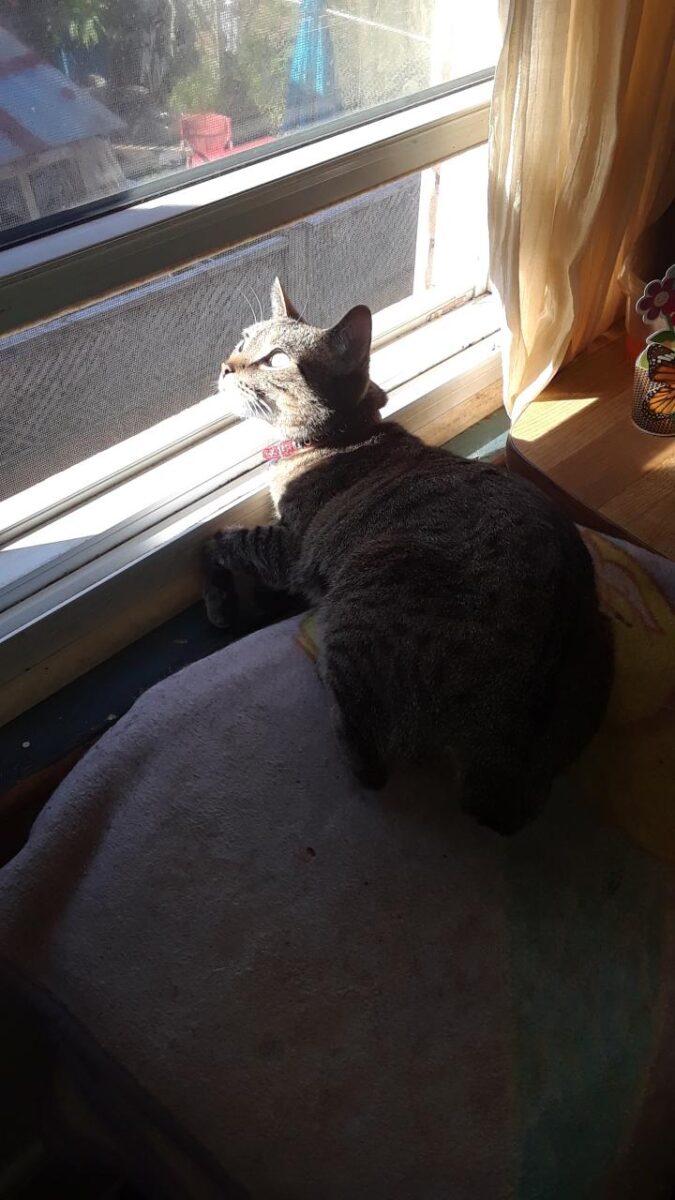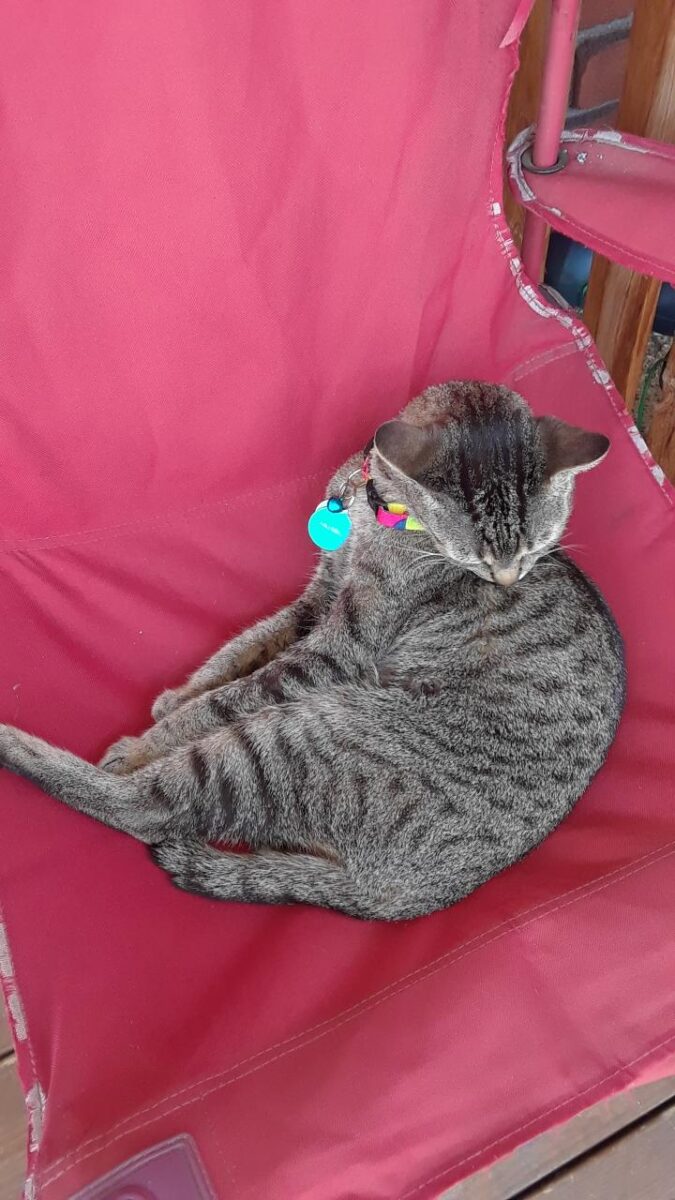 Categories
Testimonial
We have supported the OSPCA since 1951
We have supported OSPCA since our arrival in Canada in 1951.  Keep up the greatest  T.L.C. for animals.
-Paul & Des
Sign up for news and updates
Thank you for joining our online community.