Moonbean gets adopted…all the way from Connecticut
by Laura Therrien | Happy Tails | August 27, 2013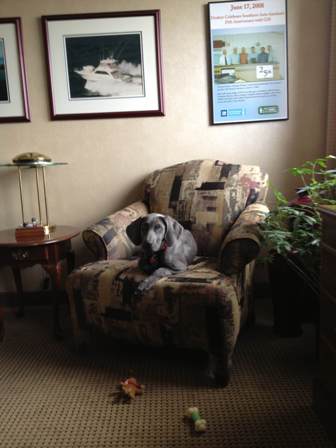 Moonbeam came to us at the Ontario SPCA Provincial Education & Animal Centre (PEAC) and we knew it wouldn't take long for this beauty to find her forever home.  However, we never imagined that her new family would fall in love with her all the way from Connecticut.  We are so happy to hear that Moonbeam is settling in well in her new home.  Here is an update we wanted to share:
Just wanted to send you an update on Moonbeam, she is doing great!!  Loads of energy and very playful.  She and Tahoe are getting along well although I think Tahoe might be a little unhappy sharing our affection, but he likes the company.  She sleeps in our bed and prefers to be under the covers.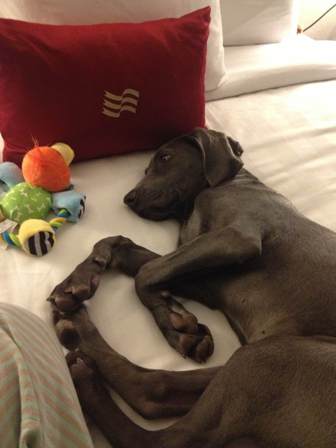 She comes to work with us most days and likes to sit in my chair and watch me as you can see in the picture.
Thank you again for all of your help and hard work, please send along my thanks and pictures to Jen and the rest of the awesome Staff!!
Best Wishes,
Meg
Categories
Testimonial
As an animal lover all the work you do
As an animal lover all the work you do to help ensure that every dog and cat can find their forever home that is filled with love is greatly appreciated.
-Louie
Sign up for news and updates
Thank you for joining our online community.