Nakita the service dog won't let PTSD stand in the way
by Emily Cook | Happy Tails News | January 16, 2020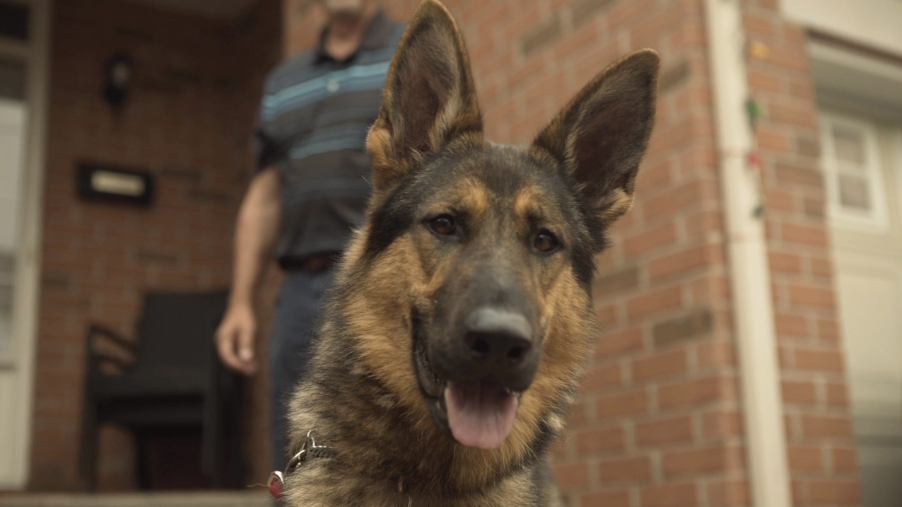 For Dan, Nakita isn't just a friend. She is the rock who helps him cope with post-traumatic stress disorder. After an intensive year of training to become Dan's service dog, Nakita is now a permanent part of Dan's life.
"She gives me a reason to get up every day," Dan says. "We go for a walk first thing in the morning. She has changed my outlook on my life and my retirement. She's the companion I need to get through the hard days."
A perfect match
Nakita came into Dan's life through the generosity of people who saw the life-changing impact a service dog can have for someone coping with PTSD. After hearing police officer Shawn Fougere speak at the 2018 Ontario SPCA Educational Conference about how his service dog quite literally saved his life, animal welfare partners in attendance came together to fund a service dog to give someone else this same life-changing opportunity.
With that promise of support, the Ontario SPCA reached out to Shai Perlmutter of Evolution K9 in Ottawa. He trains personal protection dogs and found the perfect candidate for the job – a Shepherd puppy named Nakita.
First came the learning of basic obedience skills. After that, Nakita underwent intensive training for more than a year to ensure she could adapt to a variety of situations, and knew how to support Dan. The final step was to bring the pair together to ensure they were a good fit. The bond they have formed is so remarkable, and so inspiring, that their story made it into the 2020 Ontario SPCA Happy Tails calendar.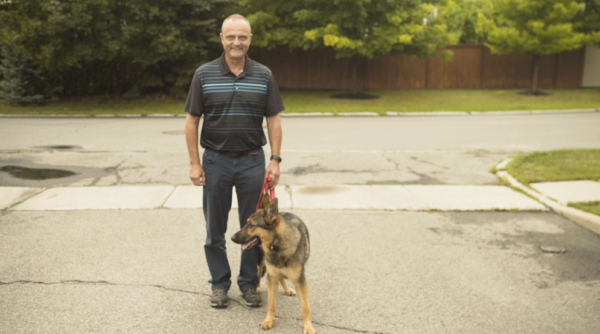 Nakita has an important job to do. She is always by Dan's side, and she'll be there every step of the way. This life-changing partnership was made possible thanks to the Brant County SPCA, Don Cherry Pet Rescue Foundation, Georgian Triangle Humane Society, North Bay and District Humane Society, Peterborough Humane Society, Quinte Humane Society, Royal Canin, Welland & District Humane Society, Wiki Rez Dog Group, Ontario SPCA Board member Kari Wilson, and the Ontario SPCA and Humane Society.
We've got more exciting news on the way! Delegates at the 2019 Ontario SPCA conference once again rose to the occasion and raised funds for two additional service dogs. Stay tuned for updates on their journey!
Categories
Testimonial
Wish to thank everyone involved
I wish to thank everyone involved in the care and rescue of animals, especially volunteers.
Agnes
Sign up for news and updates
Thank you for joining our online community.