National Volunteer Week April 18th-24th 2010
by Emily Cook | Campaigns | April 22, 2010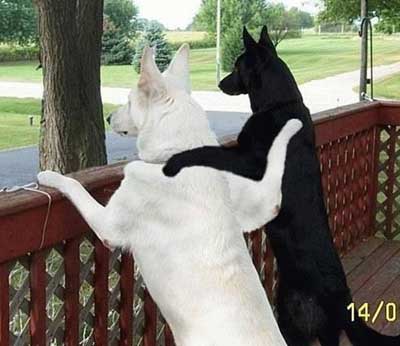 It's time to get moving and do your part! This week is National Volunteer Week, which was first established by US President Richard Nixon in 1974. This week is designed to raise awareness about the importance of volunteering, as well as a way to thank those people who selflessly donate their time to organizations that need help.
There are a variety of ways to volunteer your time to your local SPCA branch:
Volunteer at your local adoption centre to walk dogs, clean cages, or perform other critical daily tasks (for which the shelter recruits volunteers)
Check to see if your local adoption centre has a foster program and if you qualify
Join an organizing committee for a fundraising event
There are often additional ways you can help your local branch, all you need to do is pick up the phone and inquire!
To learn more about volunteer opportunities at your local SPCA, check out the Community Directory for a list of phone numbers and addresses to find the branch nearest you.
For current volunteers, the Ontario SPCA and its affiliates would like to extend a heartfelt THANK YOU for your continued efforts. While this week acknowledges volunteers, we want you to know your work and support is valued all year around!
Categories
Testimonial
Thank you so much for all you do
Thank you so much for all you do every day to rescue animals in need. I can't imagine the terrible situations that you see every day.  It is great that you have the heart to help. Keep up the good work.
-Betty
Sign up for news and updates
Thank you for joining our online community.