Niagara Falls, Welland join forces for new animal welfare agency: Niagara SPCA and Humane Society
by Ontario SPCA and Humane Society | News | December 18, 2018
This just in! The Niagara Falls Humane Society and the Welland and District Humane Society have integrated to become the Niagara SPCA and Humane Society.
This merger will mean more resources to help animals in need in the Niagara region.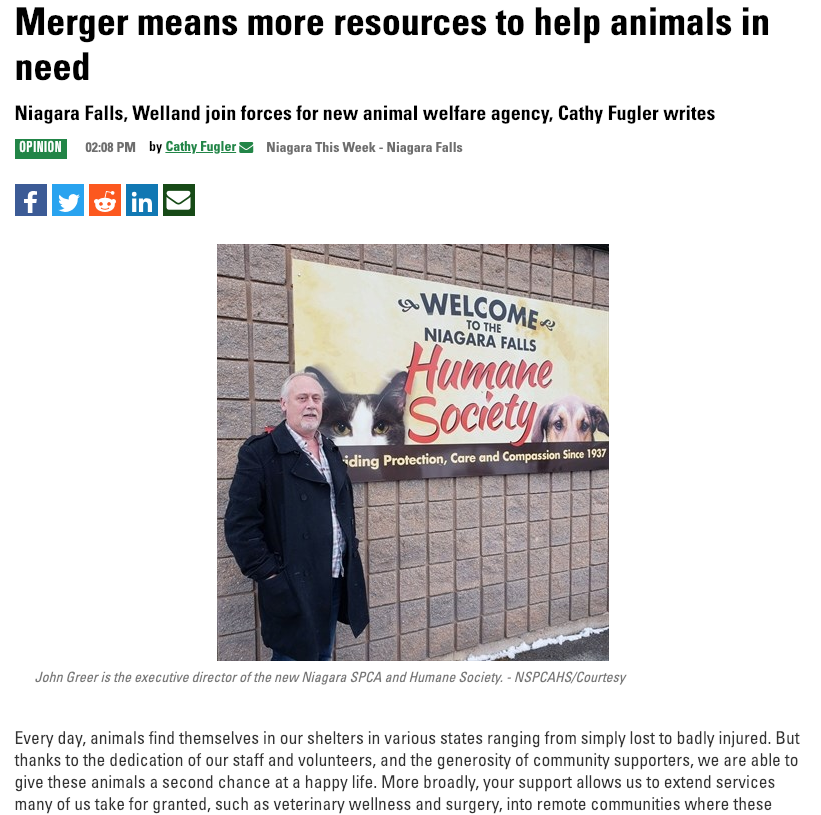 Categories
Testimonial
Thank you for your dedication
Thank you for your dedication to helping the animals.  Every animal deserves a loving home and to be treated royally.  Just imagine a day without animal cruelty.  What a wonderful day that would be!
-Joan
Sign up for news and updates
Thank you for joining our online community.