Nine year old Chow-cross incredible grooming transformation!
by Emily Cook | Interesting | December 10, 2019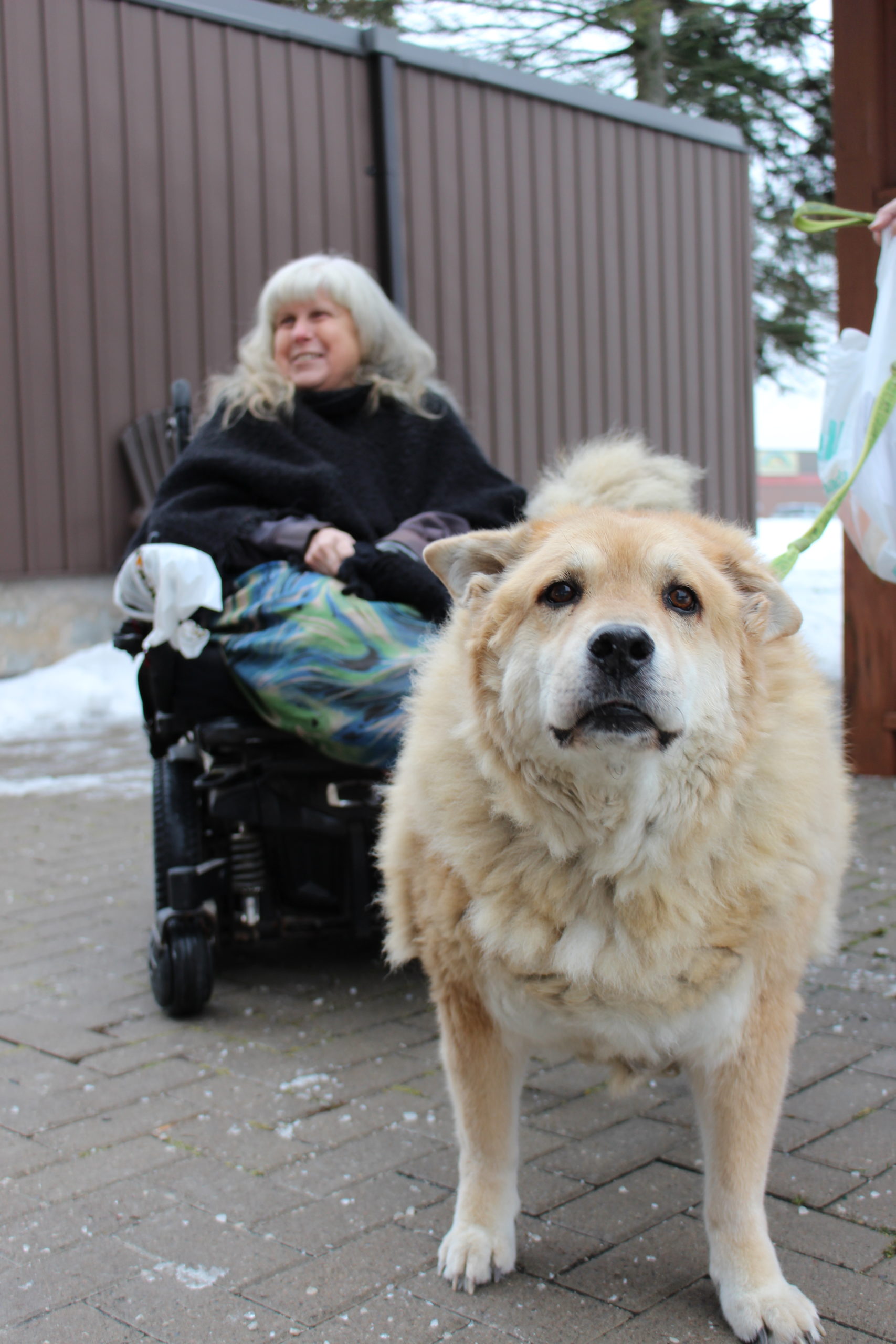 Midnight is a 9-year-old Chow-cross with a lot of fur, and an even bigger heart.
The Ontario SPCA and Humane Society connected with him and his owner, Kathryn, thanks to a grant from PetSmart Charities of Canada® in November 2019.
Through this PetSmart Charities of Canada grant, we've been assisting underserved pet owners in Barrie and Stouffville, Ontario.
When visiting Kathryn's apartment to drop off pet supplies, Ontario SPCA staff realized Midnight could benefit from a good grooming. As much as Kathryn tried to regularly brush him, being in a wheelchair restricts her mobility.
After giving Midnight his rabies vaccine, the Ontario SPCA Marion Vernon Memorial Animal Clinic in Barrie arranged to bring him to PetSmart's salon for a spa day.
Check out the video below to watch the incredible transformation!
We are so grateful to PetSmart Charities of Canada for making this transformation possible!
PetSmart Charities Grant
The Ontario SPCA and Humane Society is helping pet owners break down barriers like finances, transportation or proximity to resources like veterinary clinics and other wellness services thanks to a generous grant by PetSmart Charities of Canada. The concept is simple: provide veterinary care and resources to pet owners who would otherwise not be able to access the services in order to help people keep their pets for life.
Stay tuned for more updates on the use of this grant in 2020!
Categories
Thank you so much for all you do
Thank you so much for all you do every day to rescue animals in need. I can't imagine the terrible situations that you see every day.  It is great that you have the heart to help. Keep up the good work.
-Betty
Sign up for news and updates
Thank you for joining our online community.