Nothing holds Nikki back
by Ontario SPCA and Humane Society | Interesting | November 23, 2021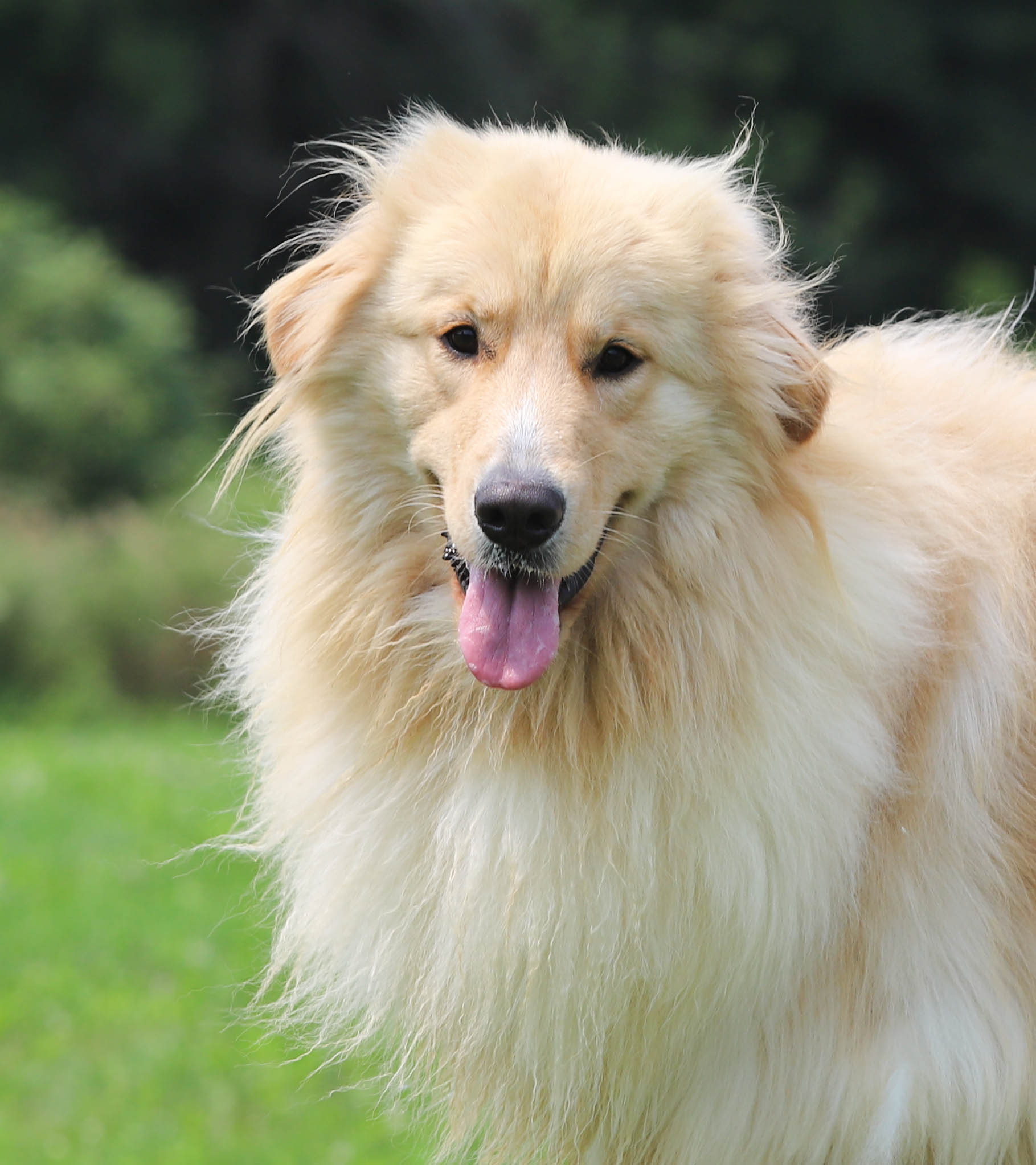 Before Nicole arrived at the Ontario SPCA and Humane Society, her future was bleak. She needed some serious TLC – both emotionally, and physically.
Learning to heal
In mid-September, Nicole underwent left hip surgery and was placed in her foster-to-adopt home to recover. While she wasn't a fan of the mandatory four-week physiotherapy that followed, Nikki, as her adopter calls her, is doing well overall post-surgery.
"She now goes on four to five walks a day," says Karen, Nikki's adopter. "Between my son and I, we keep her moving and active. If she gets too much stimulation on her walks from playing and squirrels, we notice she'll have a limp, but not from her hip. It's on her right side."
Getting her legs under her
During the surgery in September, it was identified that Nikki will need surgery on her right kneecap as well, for a missing knee socket.
To allow her left side to fully heal before approaching the right side, the veterinarian has delayed that surgery for now.
Despite having just had major surgery, Nikki continues to grow stronger with each passing day, going on longer walks, running and chasing her ball.
"She is very playful and energetic," says Karen. "She will make a toy out of anything – socks, slippers, toilet paper rolls, you name it. She has plenty of actual toys, too, and really enjoys having a ball thrown."
Finally home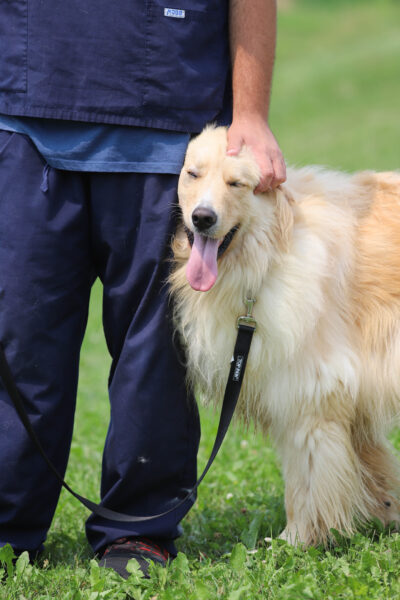 While the road to this place has not been without its hurdles for Nikki, and she still has a way to go, she is on her way to being finally settled into her furever home with a family who loves her. With her health improving, Karen says they are now working on house and obedience training.
"She's already learned so much since being home and is so affectionate," says Karen, "I adore her."
Now that her hip is almost fully healed, Nikki even climbs right up into bed with Karen at night for cuddles. Karen says Nikki is just the companion she was looking for.
"The Ontario SPCA has been so supportive throughout this whole process, patiently answering my questions," says Karen. "They matched me with the most perfect dog."
Dog Rehabilitation makes all the difference
For dogs like Nikki, rehabilitation can make all the difference. Once built, the Provincial Dog Rehabilitation Centre will give dogs like Nikki the opportunity to receive specialized rehabilitation tailored to their specific needs.
Imagine the possibilities of a place where dogs who need extra support can go for emotional and physical rehabilitation – a healing place custom-built for the unique needs of dogs who need more support than a regular animal centre can provide.
You can help change the lives of dogs like Nikki. Help us make the Provincial Dog Rehabilitation Centre a reality.
Categories
Testimonial
Hats off to you
To all kind-hearted and hard-working people at SPCA: hats off to you. I love animals and admire the work you do.
Kellie
Sign up for news and updates
Thank you for joining our online community.