November is Adopt a Senior Pet Month
by Laura Therrien | Interesting | November 8, 2012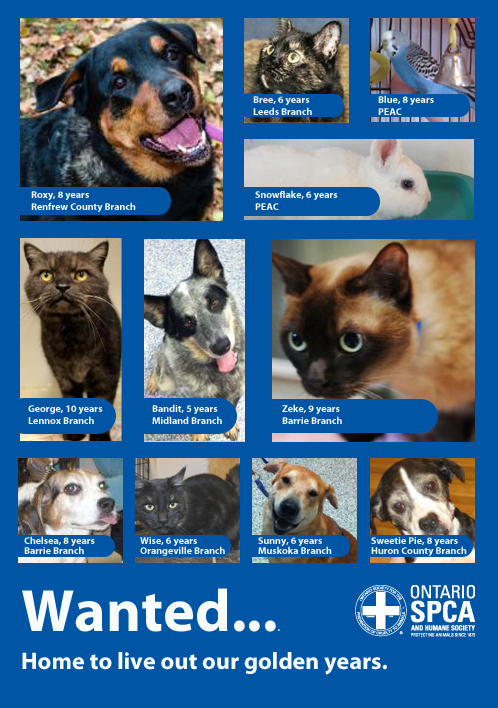 The famous saying goes… 'If you love something, set it free'. Nothing rings more true here at the Ontario SPCA.  November is Adopt a Senior Pet Month, and although we love our old guys and gals, we need to send them off to loving homes.
Senior pets can be the most rewarding pets to have. They offer you unconditional love, unwavering loyalty, and quiet comfort. Unfortunately, they are most often passed up for puppies or kittens and spend far too long looking for a home to live out the rest of their golden years.
This November, please consider adopting one of our wonderful senior pets in our shelters across the province. We have many sweet animals waiting to be your next best friend! To find a senior pet in your community, locate your nearest Ontario SPCA or Humane Society Branch.  Below are just a few of furry friends looking for your love.
Categories
Three cheers for the volunteers!
Three cheers for the volunteers! Keep doing wonderful work, thank you!
Doreen
Sign up for news and updates
Thank you for joining our online community.