Ontario SPCA's Partnership With the Ontario Sheep Marketing Agency – Ontario SPCA Animals' Voice Pawdcast
by Emily Cook | Podcast | May 13, 2014
In this episode of the Animals' Voice Pawdcast, we interview Jennifer MacTavish, General Manager at Ontario Sheep Marketing Agency. Jennifer sits down to talk about the new partnership between the Ontario Sheep Marketing Agency and the Ontario SPCA. She explains why they have partnered with the Ontario SPCA, how this partnership will benefit the agency and the animals.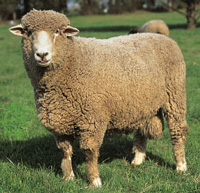 This is an interesting episode, so start listening now!
For more information about the Ontario Sheep Marketing Agency, visit www.ontariosheep.org
Categories
Hats off to you
To all kind-hearted and hard-working people at SPCA: hats off to you. I love animals and admire the work you do.
Kellie
Sign up for news and updates
Thank you for joining our online community.