Overcoming the challenges of 2020
by Emily Cook | Interesting Northern projects Urgent Animal Care Fund | December 29, 2020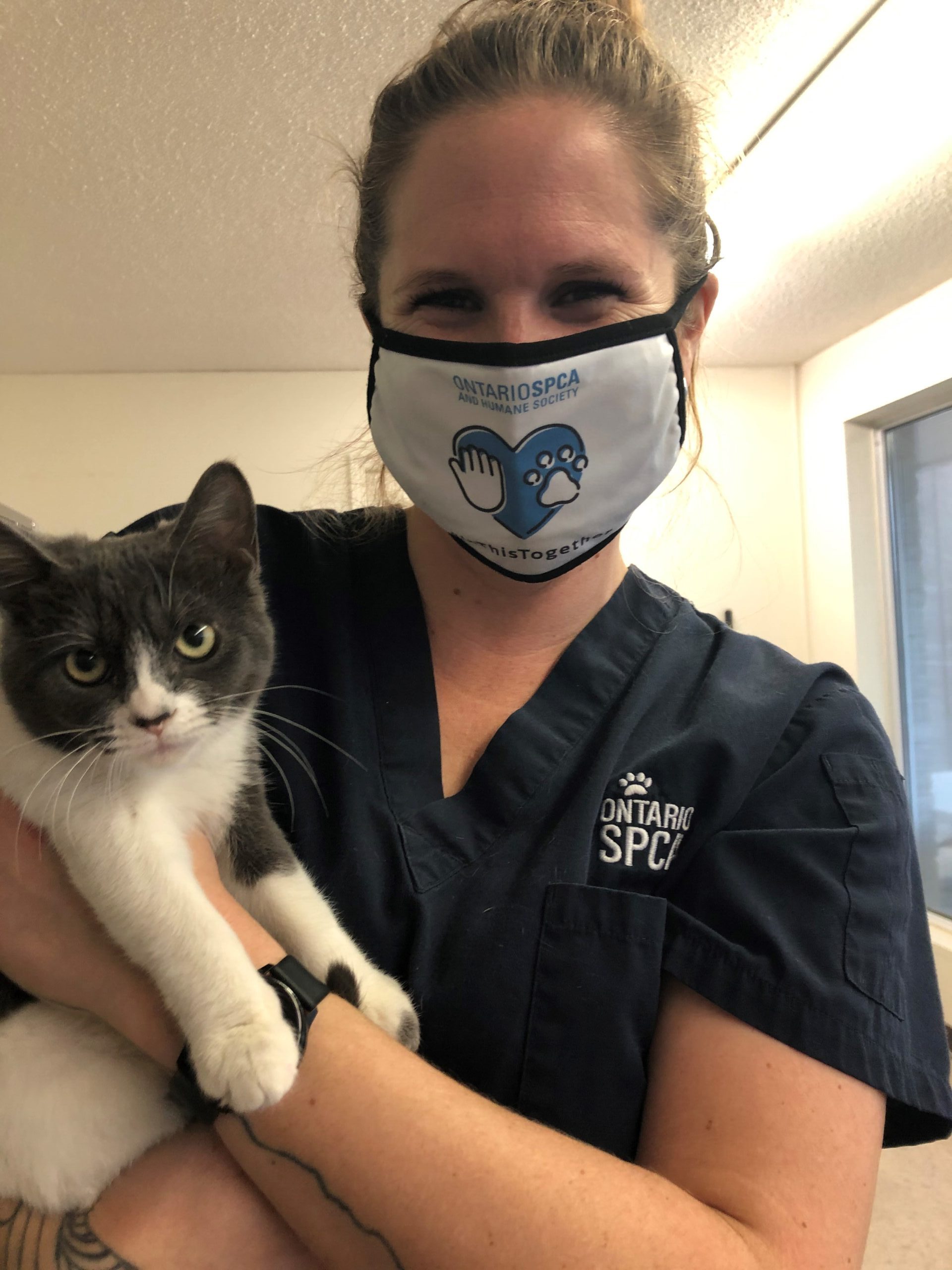 This year has certainly been one with many ups and downs. But in the midst of it all, thanks to our incredible donors and supporters, the Ontario SPCA and Humane Society has made great strides for animals in need in Ontario and beyond.
Adapting adoptions
After careful consideration and research to determine the safest way to continue adoptions during COVID-19, the Ontario SPCA and Humane Society introduced limited contact adoptions at its animal centres across the province.
After filling out our Meet Your Match ® survey online to help match people with compatible animals, potential adopters can make an appointment with their local animal centre to learn more about the animal they are interested in adopting, arrange an e-meet and greet online and complete adoption paperwork digitally.
Team members then set an appointment for the adopter to pick up their new friend. New protocols will ensure that physical distancing is maintained to limit contact, while ensuring team members are present to help see that animal off with their new family and answer any questions.
Through this effective and safe method of adoption, over 1,800 animals have found their forever homes since we introduced limited contact adoptions in July.
Northern dogs find homes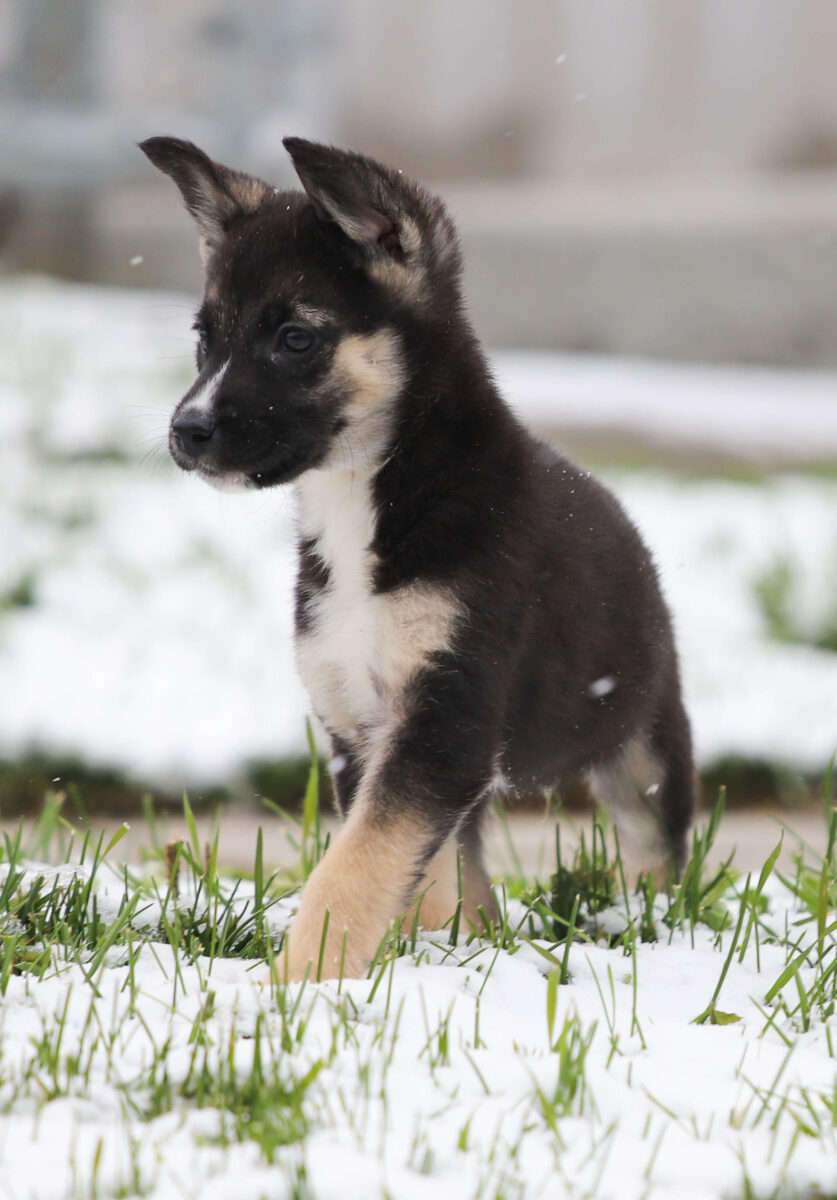 Travelling to remote Northern communities to bring dogs in need of support to areas of the province where there are families waiting to adopt them is always a logistical challenge. Add a pandemic and the planning and resources involved reach new levels.
We needed to change how we do things when working alongside Northern communities to keep the people who live there safe while offering our support to help dogs. Despite these challenges, we introduced physical distancing protocols, additional infectious disease prevention measures and we took steps to streamline the transportation process to minimize the movement of people.
With these adaptations, 245 dogs and cats from Northern communities were transported south through the Ontario SPCA's Animal North Network to find homes. To learn more about how you can change the life of a Northern animal, visit animalnorthnetwork.ca
Staying safe while reducing pet overpopulation
The Ontario SPCA and Humane Society's spay/neuter services also resumed limited operations during the pandemic. By introducing a careful, phased-in approach, we continue to prioritize the health and safety of our staff, clients, community, and the animals entrusted to our care, while also balancing the need to reduce pet overpopulation.
Along with our spay/neuter service locations, our SPCA Mobile Animal Wellness Services Unit was on the move this year as well after adapting its procedures to a limited contact model to keep communities safe. We hosted four mobile clinics, performing 319 spay/neuter surgeries, which prevented over an estimated 12,000 potentially unwanted kittens and puppies.
Learn more about our SPCA Mobile Animal Wellness Unit, made possible because of a grant provided by the Pet Valu family of stores through its Giving Back Project, in this video.
Helping those who are struggling
In response to COVID-19 and the struggles many communities, shelters and pet families are facing as a result of the pandemic, the Ontario SPCA and Humane Society launched the Urgent Animal Care Fund. Through our 310-SPCA (7722) call centre, we have received almost 800 calls per month from people who need direction, support and resources, including requests for veterinary care and food for their furry family members.
Since the fund was launched in April 2020, over 500,000 lbs of food has already been distributed to communities, food banks and animal centres across the province to help ensure pet families are able to keep their furry family members fed when finances become tight.
Along with the many kind people who have supported this fund through their generous gifts, we have also had the support of corporate partners like Pet Valu, which donated over 70,000 lbs of food to be distributed to our food depots across the province, local food banks, and Northern communities in need of support.
To help continue to keep bellies full through the winter months, we kicked off the Urgent Animal Care Food Drive in the days leading up to Christmas, made possible thanks to a generous gift from loyal donors who pledged to match all donations up to $125,000 until December 31. We are working towards the goal of providing 260,000 meals for animals across the province over the next four months to help those who may be struggling to care for their animals.
Visit our blog to read some of the incredible stories of impact as a result of the Urgent Animal Care Fund.
Categories
Testimonial
Thank you for your dedication
Thank you for your dedication to helping the animals.  Every animal deserves a loving home and to be treated royally.  Just imagine a day without animal cruelty.  What a wonderful day that would be!
-Joan
Sign up for news and updates
Thank you for joining our online community.