The Pet Effect: Health benefits of owning a pet
by Emily Cook | Interesting | March 30, 2017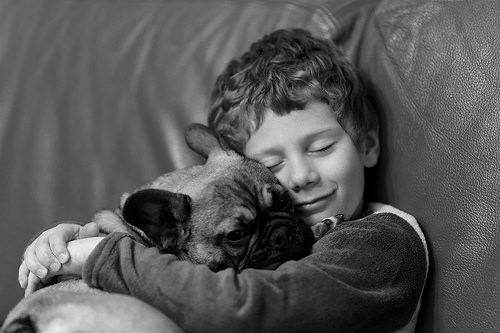 The relationship between people and pets is special, and more and more research is showing just how special it is! The new website, thepeteffect.org is a compilation of scientists, researchers, veterinarians and pet people. They believe The Pet Effect is more than just an idea, it's a scientific fact.
The website is all about scientific discoveries that are changing the way the world thinks about the relationship between us and our pets.
What information can be found on The Pet Effect website?
The Pet Effect has some great information on the pet's effect on heart attack survival, patient therapy, cardiovascular disease, childhood allergies, doctor approved health benefits, symptoms of depression, and obesity among many more topics.
Interested in learning more? Check out their website for the side effects of "Dog", and "Cat."
BENEFITS OF DOG MAY INCLUDE
Lowered blood pressure
Decreased risk of heart disease
Allergy prevention in children
Reduced stress levels
Decreased anxiety and depression
Strengthened immune system
Increased social interaction
BENEFITS OF CAT MAY INCLUDE
Reduced risk of heart attack
Relieved depression
Accelerated heart attack recovery
Lowered blood pressure
Lessened risk of allergies and eczema in children
Reduced stress levels
Categories
Thank you so much for all you do
Thank you so much for all you do every day to rescue animals in need. I can't imagine the terrible situations that you see every day.  It is great that you have the heart to help. Keep up the good work.
-Betty