PET HEALTH CORNER: Enjoying time outside with your cat
by Emily Cook | Cat Care | August 14, 2015
Supervised outdoor cat time – with Dave Wilson
Spending supervised time outside with your cats can be rewarding for both you, and them. According to Dave Wilson, director of Shelter Health and Wellness for the Ontario SPCA and retired vet, there are many ways to be with your cats outside, while keeping them safe.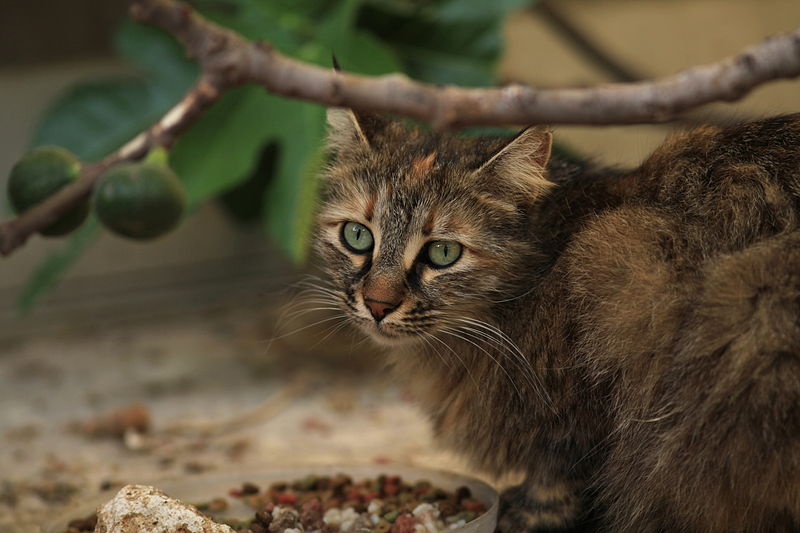 One of the ways Wilson says you can do this, is by using a fenced in or screened in porch or patio. He says this gives the ability to visually watch your cat to make sure they are alright. Cat enclosures are another alternative he suggests.
"Some of them are terrific! They have tunnels and they have walkways, you can put shelves in there, you can put hammocks," he says.
Wilson says you can put food, water, and a litter box to increase the cat's comfort outside. He also suggests putting a bird feeder at a safe distance from the enclosure, so the cats can engage at a safe distance.
"Then the cat has built in entertainment!" he says.
Some cats can also tolerate a leash and collar or leash and harness, Wilson says. He says when trying to introduce this, it's important to do so in a low-stress time. Using treats as the harness is introduced can also be helpful, Wilson says.
"If one person is constantly the food source for all these wonderful treats, that's all the cat's really focused on," he says.
Rubbing the harness or brushing it against your cat's fur will also help, he says, because this gets their scent on it so it'll feel more familiar. Wilson says it's important to connect the harness with good experiences, such as 'treat time.'
"It can become something kind of fun for the cat," Wilson says.
Although the Ontario SPCA encourages pet owners not to have their cats outside, Wilson says if you are a person who likes to sit outside in the evening, or does a lot of gardening and wants their pet to be a part of this, look into supervised options.
"Cats can go outdoors under supervision and have a wonderful time and you can have a great time and a great moment with your cat," says Wilson.
Categories
Three cheers for the volunteers!
Three cheers for the volunteers! Keep doing wonderful work, thank you!
Doreen
Sign up for news and updates
Thank you for joining our online community.