Pet Pawdcast | Episode #5
by Emily Cook | Podcast | October 4, 2012
Need something a little more interesting to listen to than the same old songs on the radio? Why not check out one of our most recent pawdcasts!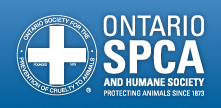 If you're thinking about having your pet spayed or neutered, this is a fabulous episode that discusses the reasons to consider spay or neutering, as well as many of the benefits. Learn how to prepare your pet for his or her appointment, and what happens during the procedure. We also discuss how to care for your pet afterwards and what to expect.
Take some tips from the professionals! All you have to do is CLICK HERE and press play to listen to episode #5. Enjoy!
Categories
Testimonial
Totally rock
All of your wonderful staff & volunteers totally rock. The amazing compassion and work you provide on a daily basis is incredible.
Laura
Sign up for news and updates
Thank you for joining our online community.