Picasso's life was changed the moment SHE came through the door
by Emily Cook | Happy Tails | November 7, 2017
Every animal that leaves our centre has a story – each as unique as the next! When Picasso went home, he'd truly found his perfect match, and we're happy to share some of his story with you!
When you adopt an animal from one of our centres, you change a life – and sometimes it's your own! During iAdopt for the Holidays, we're  trying to find as many animals homes as possible, so they can start the new year with a new life. Visit iAdopt.ca to learn more, or stop by your local animal centre!
iAdopt for the Holidays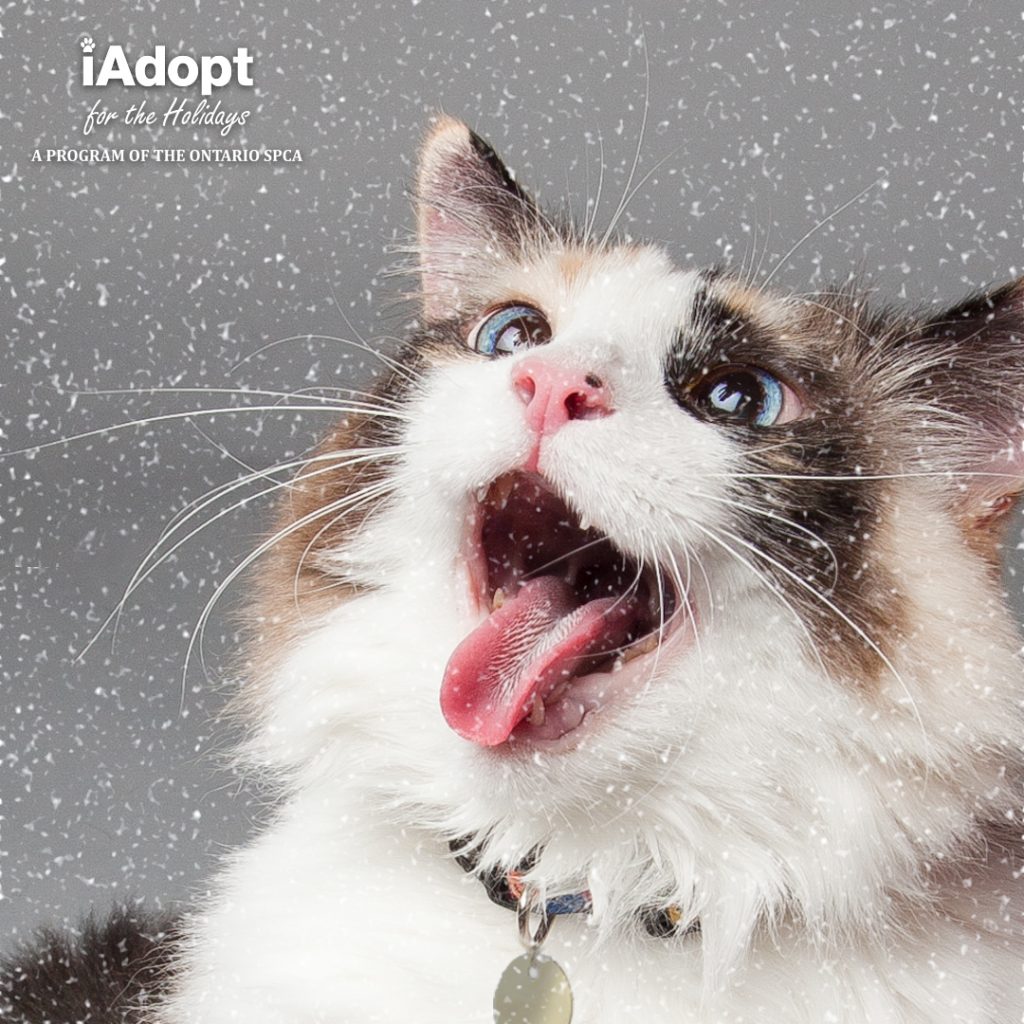 The holiday season is a great time to bring a new pet into your home. Share your story with us this year and you could win during iAdopt for the Holidays!
The campaign runs November 1st to December 31st. Take the quiz at meetyourmatch.ontariospca.ca and find out what feline-ality or canine-ality best fits you. Then visit your local Animal Centre to meet the animals!
Do you want the chance to win free pet food for a year from Royal Canin? Enter online at iAdopt.ca.
Post a picture of your adopted pet on Twitter or Instagram using the hashtag #iAdopt or upload it directly to the photo contest on iAdopt.ca for chances to win weekly pet prize packs.
We can't wait to hear your stories!
Categories
Testimonial
Thank you for looking after these animals
Thank you for looking after these animals — I would love to have them all in my house!
Ulla
Sign up for news and updates
Thank you for joining our online community.