75 Dogs Given a Second Chance at Life
by Emily Cook | Northern projects | November 9, 2015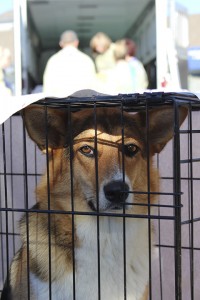 Seventy five dogs' lives from a northern Ontario First Nation's Community have been changed forever, and for the good.
Last week, the Ontario SPCA, along with support from Beat the Heat Kenora, the Thunder Bay & District Humane Society, the North Bay & District Humane Society and North Star Air were invited by Whitefish Bay First Nations Community to assist in the capture and transfer of 75 dogs and puppies.
After days of working alongside members of the First Nations community, all the dogs were captured, including several moms and their puppies, and brought into our care.
See more details of the transfer on our Rescue and Relief E-blast.
Help these dogs today!
Our Rescue & Relief™ services are here to help in these urgent situations, but caring for these dogs, including the moms and their puppies, will be a huge under taking. Make a gift now to support over 75 rescued second chances! It will change a life immediately!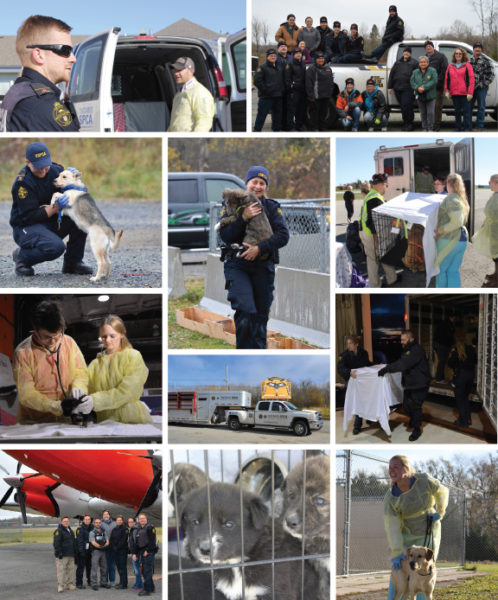 Please visit your local Ontario SPCA Animal Centre website regularly for updates on the animals as they become available for adoption.  We will keep you updated on this story in the weeks to come!
Some of the dogs are now available for adoption! Look for them at the following animal centres:
Ontario SPCA Kent County Animal Centre
(3)
Categories
Speaking for the ones who can't speak for themselves
Keep up the good work speaking for the ones who can't speak for themselves. A society who cares for their animals is a better society.  Thanks for your good work!
-Suzali
Sign up for news and updates
Thank you for joining our online community.