Resting place of beloved pets brought to bloom by volunteers
by Ontario SPCA and Humane Society | Interesting | July 8, 2022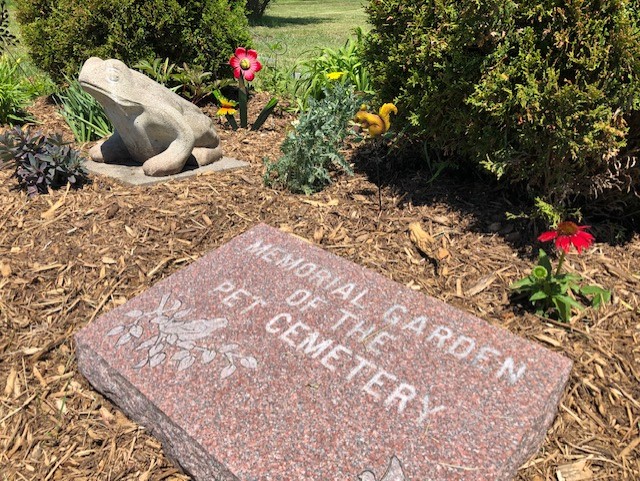 MemorialAnimals leave everlasting paw prints on our hearts and now pet families in Midland have a beautiful space to honour and pay tribute to furry companions who have passed away. 
In recognition of World Pet Memorial Day on June 14, the Ontario SPCA Midland & District Animal Centre unveiled its new memorial garden, marking an on-site cemetery where members of the public have laid beloved pets to rest in the past.  
"When it comes to our pets, they're such a part of our lives, they're such a part of our families. Just as we burry our loved ones, it's important for us to have a place to respect and honour our beloved animals and the place they held in our lives," says Robin Elliott, Community Development Coordinator, Ontario SPCA Midland & District Animal Centre. 
"To have a beautiful space like this to just sit and reflect on those happy memories with our beloved animals is incredibly important, so we're very lucky," says Elliott. 
Labour of love
The memorial garden is a labour of love, made possible through generous donations, dedicated volunteers and the expertise and contributions of supplies by the Midland Garden Club. 
"Gardens feed our souls. As a club we've been looking to get ourselves involved with supporting local horticulture projects," says Garden Club president Kay Hawkins, who led the project. 
"Any place that you can go and sit and reflect whether it's the loss of a pet, the loss of a loved one, it's great. This is an easy way for me to give back." 
Area resident, dog lover and long-time Ontario SPCA supporter Gary Roosen helped bring the garden to bloom. The grounds now illustrate the love and bond that exists between humans and animals. 
"It makes me feel really good. That's why you volunteer," says Roosen. "It's the reward you get; that good feeling."  
Thank you to donors and supporters
Thanks to the hard work of passionate supporters, this pet cemetery is now a beautiful and welcoming space for reflection on happy times spent with furry friends who have passed away. 
"I don't have enough words of gratitude. It was such an incredible day and to see this group of people come together to create this incredible space, is just beyond words," Elliott says. 
To learn more about pet loss support services, or to make a tribute donation to the Ontario SPCA in honour of a beloved pet, visit ontariospca.ca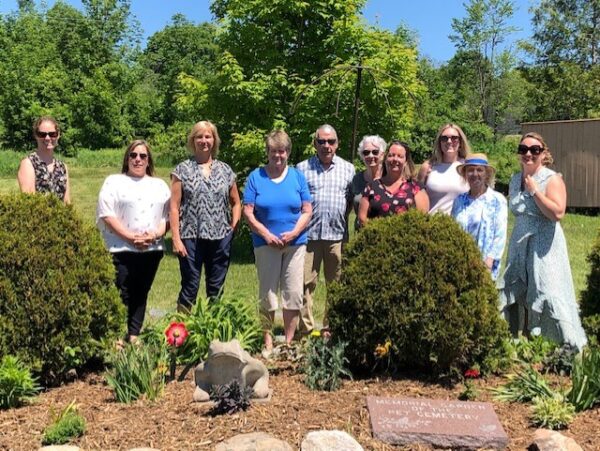 Categories
Testimonial
Speaking for the ones who can't speak for themselves
Keep up the good work speaking for the ones who can't speak for themselves. A society who cares for their animals is a better society.  Thanks for your good work!
-Suzali
Sign up for news and updates
Thank you for joining our online community.