Seven fun Spring Break activities for kids
by Ontario SPCA and Humane Society | Interesting | April 12, 2021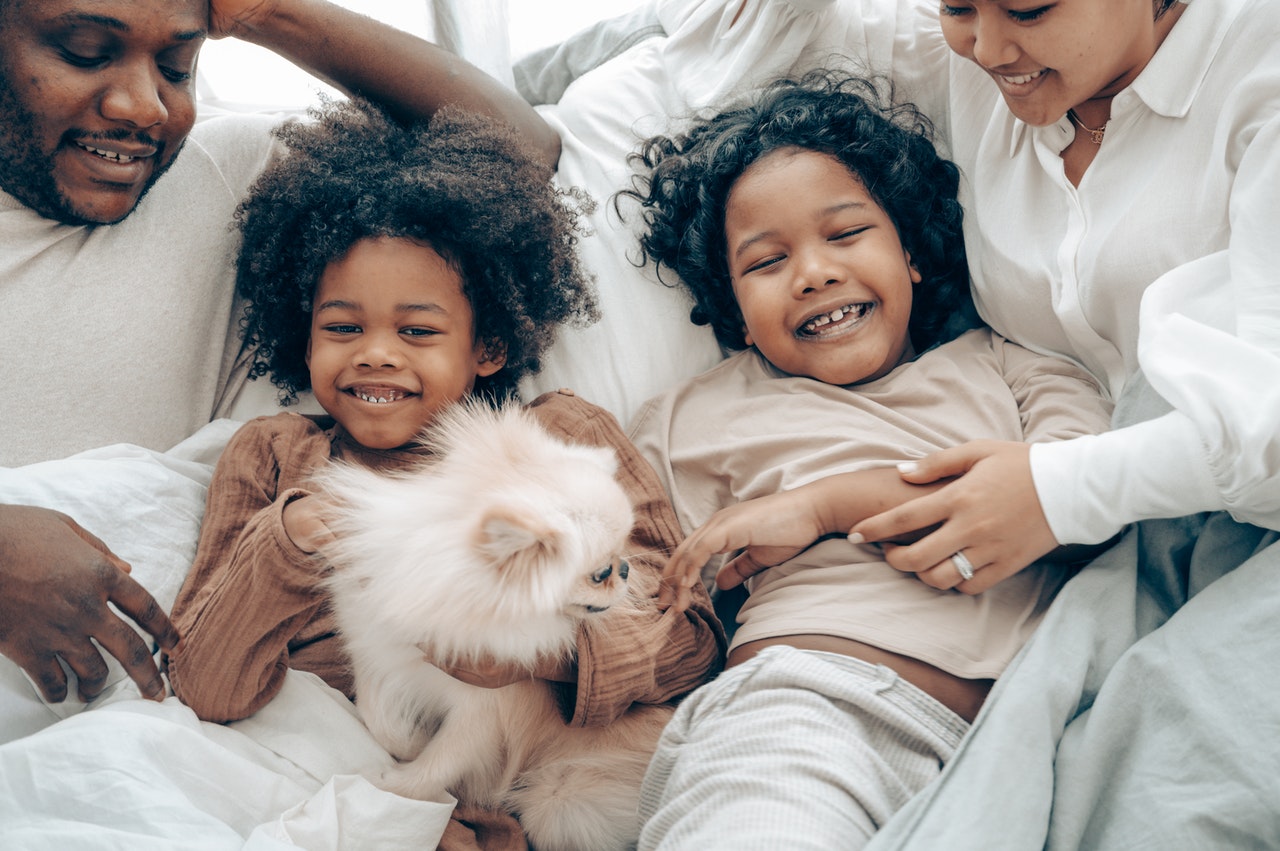 If you find yourself looking for some fun Spring Break activities to keep children and furry friends entertained, here are some ideas to get your started!
Family walk or hike
Take advantage of the warm spring weather and go on regular walks with your family members and furry friends! A breath of fresh air will be nice for everyone.
The time together is also a great opportunity to check out local trails! Make sure to confirm in advance if the hiking area welcomes animals
DIY dog toys
Do you want to create something new for your furry friends? Making DIY dog toys at home is a fun idea to bring out your family's creative side. If you have older kids, this may be an activity they can do while you work from home!
One simple toy idea is to take a plastic water bottle and place it in either a sock or old T-shirt. Close the opening of the sock by tying a knot or wrap the bottle in the shirt like a burrito (by tucking the sides and rolling in). Then take the leftover strips of fabric and tie them to secure the shirt on the bottle. Dogs love the crinkle sound every time they press down on the bottle.
For more DIY toy ideas visit: https://ontariospca.ca/blog/diy-dog-toys/ 
DIY  treats
Baking can be a great activity to do with your kids when you have time off, and you can incorporate some treats for your furry friends as well! Check out the Ontario SPCA and Humane Society's YouTube for examples of different treats you can make.
Movie marathon
Spring Break is a great time to catch up on those movies you've been wanting to see. Cuddle up with your kids and furry friends to watch a family friendly movie. Why not make it a marathon and watch a few movies in a row? Here is a selection of animal movies that your kids and furry friends will love!
Teach some new tricks
Having extra time during the Spring Break is a great chance to teach your furry friend some new tricks. Your kids will love getting involved with this activity and it is a great family bonding experience. For example, teach your dog the "Watch me" technique, how to sit, or how to stay. For more tips on teaching your animal new tricks visit ShelterHealthPro.com.
Pet pampering day
The break is a great time for relaxation and catching up on some down time. Everyone in your household needs this from time to time – even your kids and furry friends. Give your pup a bath and let your kids help out. Brushing your cats can help keep them feeling their best. Here are some grooming tips for grooming at home!
This is also a great time to clean up or wash your furry friend's bed and replace any old. tattered toys.
Categories
Testimonial
As an animal lover all the work you do
As an animal lover all the work you do to help ensure that every dog and cat can find their forever home that is filled with love is greatly appreciated.
-Louie
Sign up for news and updates
Thank you for joining our online community.