Snowball Reunites with Family Thanks to Microchip
by Laura Therrien | Happy Tails | January 23, 2013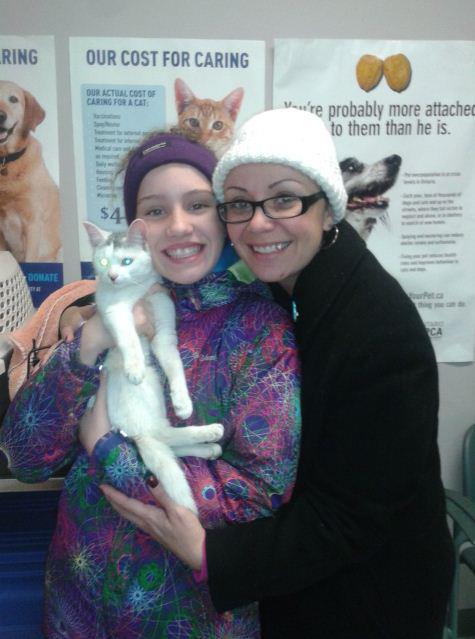 A very emaciated stray kitten was brought into the Ontario SPCA Provincial Education & Animal Shelter.   She was pure white, but you would never have known it as she was covered in dirt and mud.  Shelter staff cleaned her up and scanned her for a microchip.
Lucky for Snowball, her family had chosen to get her microchipped.   The owners were contacted and came rushing over to get their lost cat who had been missing since Christmas day.   Jodine and her daughter were very excited to have their sweet Snowball back safe and sound.
This is another great story showcasing the importance of microchipping.  Click here to learn more about microchips or contact your local veterinarian.
Categories
Testimonial
Thank you for your dedication
Thank you for your dedication to helping the animals.  Every animal deserves a loving home and to be treated royally.  Just imagine a day without animal cruelty.  What a wonderful day that would be!
-Joan
Sign up for news and updates
Thank you for joining our online community.