Springtime Safety Tips
by Laura Therrien | General Pet Care | March 30, 2013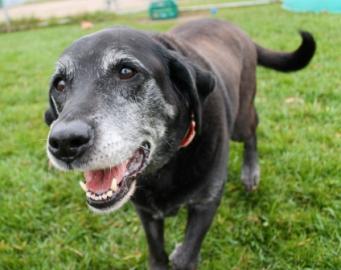 Spring has arrived, and while much of the province has seen a slow start to the warmer temperatures, spring conditions are finally here.  Which means it's also time to think of springtime safety tips to help keep our pets safe.
Before you start opening your windows and getting back into the Spring groove, the ASPCA offers a few pet safety tips to consider:
Out and About
Warmer weather means more trips to the park, longer walks and more chances for your pet to wander off! Make sure your dog or cat has a microchip for identification and wears a tag imprinted with your home address, cell phone and any other relevant contact information. Canines should wear flat (never choke!) collars, please.
Buckle Up!
While every pet parent knows dogs love to feel the wind on their furry faces, allowing them to ride in the bed of pick-up trucks or stick their heads out of moving-car windows is dangerous. Flying debris and insects can cause inner ear or eye injuries and lung infections, and abrupt stops or turns can cause major injury, or worse! Pets in cars should always be secured in a crate or wearing a seatbelt harness designed especially for them.
Screen Yourself
Many pet parents welcome the breezy days of spring by opening their windows. Unfortunately, they also unknowingly put their pets at risk—especially cats, who are apt to jump or fall through unscreened windows. Be sure to install snug and sturdy screens in all of your windows. If you have adjustable screens, make sure they are tightly wedged into window frames.
Easter Treats and Decorations Keep Easter lilies and candy bunnies in check—chocolate goodies are toxic to cats, dogs and ferrets, and lilies can be fatal if ingested by our furry friends. And be mindful, kitties love to nibble on colorful plastic grass, which can lead to an obstructed digestive tract, severe vomiting and dehydration. Moreover, while bunnies, chicks and other festive animals are adorable, resist the urge to buy—these cute babies grow up fast and often require specialized care!
These are just a few suggestions by the ASPCA.  Read the full list of safety tips here.
Have you read our Springtime Health Check blog post?  Click here for information on what to look for during your annual springtime veterinarian check.
Categories
For every animal you save
For every animal you save, every animal who feels loved in their last moments, and for everything else you do; thank you and God Bless.
-Stephanie
Sign up for news and updates
Thank you for joining our online community.