Super Bowl Contest Winner!
by Ontario SPCA and Humane Society | Contests | February 3, 2014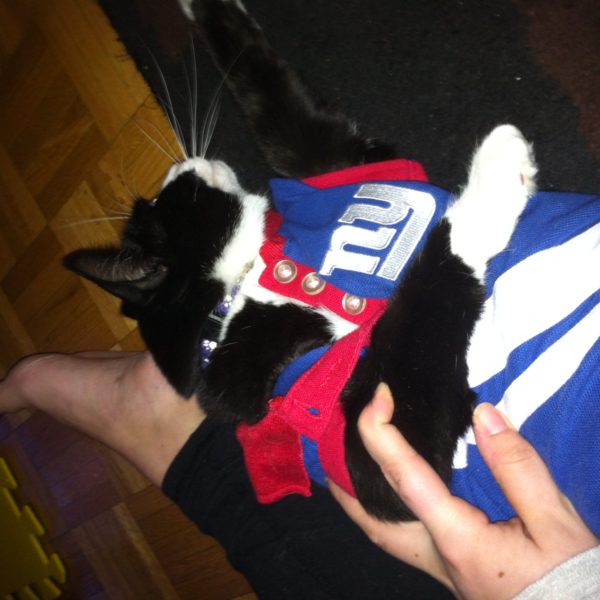 Congratulations to the lucky winner of our Super Bowl contest – Krista and her adorable cat!
Doesn't he look cute in his football jersey?
Thank you to everyone who submitted a photo to the contest.
Stay tuned to the blog for more contests!
Categories
Testimonial
Wish to thank everyone involved
I wish to thank everyone involved in the care and rescue of animals, especially volunteers.
Agnes
Sign up for news and updates
Thank you for joining our online community.