Thanking our volunteers during National Volunteer Week
by Emily Cook | Campaigns | April 15, 2013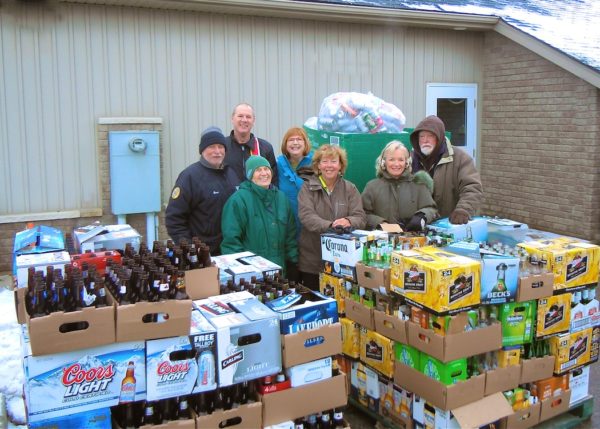 Did you know that the month of April is dedicated to supporting, encouraging and recognizing the hard work of volunteers across the country? Although National Volunteer Week is April 21 to 27, 2013, the entire month is earmarked to celebrate the importance volunteers have, especially within non-profit organizations like the Ontario SPCA.
We talked to Carol May-Mcquillan, Senior Manager of Volunteer Development, to share more with our readers about how the volunteer program works and why volunteers make such a difference!
OSPCA [blog]: Thanks for speaking with us Carol! Please share with our readers what sort of volunteer activities are typically available at Ontario SPCA branches. 
Carol: Well, the most popular program is certainly working with the animals! Some volunteers come once a week or more, and they get to come out and interact directly with the animals such as cat care like socializing kittens or dog walking.
Blog: How about other volunteering opportunities, such as for people who have special skills or would prefer to help in other ways? 
Carol: There are lots of options! We have volunteers that help with fundraising and other events that don't directly involve the animals, such as National Cupcake Day, galas, silent auctions and so forth. This is an event support role. It's a chance for volunteers to come behind the scenes and help us organize the event, or even helping out on the day of the event.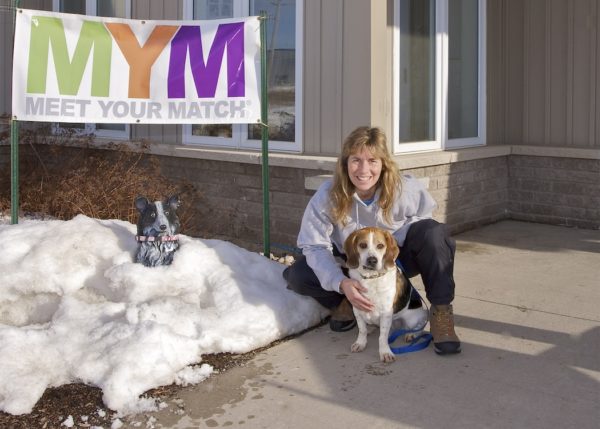 Blog: Is there a chance for people to volunteer on a day-to-day basis?
Carol: There are certainly some administrative roles that people can help out with, such as assisting with answering phones, filing and other daily office tasks.
Blog: Now Carol, for National Volunteer Month, how is the Ontario SPCA supporting its volunteers? 
Carol: We celebrate during National Volunteer Week, April 21st to 27th this year. We get really excited for this time of year! It's a great chance to thank our volunteers for their great contributions, so we really highlight it and do some fun things for them. This is like our own little holiday season!
Blog: Sounds great! What kind of activities take place? 
Carol: We invite volunteers and their families to come into their branches, on selected dates in "open house" events. We have guest speakers, such as local veterinarians or branch investigators to speak, and tokens of appreciation such as posters, certificates and letters of recognition from the CEO. We also like to offer refreshments like coffee and cake, and everybody has a great time sharing stories and talking about their pets.
Blog: What sort of impact do volunteers make for animals in Ontario? 
Carol: I think probably the biggest impact is the special interaction with humans that they might not have enjoyed otherwise. We provide all of the necessities our shelter animals require, but [volunteers] add the extra value of petting them, socializing, playing with them, and sometimes teaching them a few tricks. There are just so many animals, and volunteers really help with brushing, baths and taking photos to help get them adopted. They're essential to our organization!
Blog: Are there any final comments you'd like to add about volunteering at the Ontario SPCA? 
Carol: What I notice specifically is the amount of care that volunteers are able to actually do, versus a corporate or medical setting where everything is very hands-off. Volunteers in this organization get to really be a part of the team, and we rely on them and their feedback for the animals. They give us great information like this particular dog loves to chase squirrels, or this cat enjoys a good snuggle. Volunteering with animals involves "instant feedback" and intrinsic rewards [that make people feel good inside].
We'd like to thank Carol and her team for all their contributions to the volunteer program at the Ontario SPCA, and the volunteers themselves for all their wonderful efforts!
If you would like to learn more about volunteering opportunities and how you can help, please visit www.ontariospca.ca or call your local branch.
Categories
Totally rock
All of your wonderful staff & volunteers totally rock. The amazing compassion and work you provide on a daily basis is incredible.
Laura
Sign up for news and updates
Thank you for joining our online community.