The Tamborro family helps with rescued Weimaraners!
by Emily Cook | News | March 28, 2013
Large removal operations such as Operation ABC (Assisting Blackbear Canines) do not only put a huge strain on the financial resources of a shelter, but on staff as well. This is where volunteers step in and are greatly appreciated. The Tamborro family has played an important role in the Weimaraner Association of Canada, most recently with Operation ABC.
"Erika's graphic and organizational talents have been put to good use over the years as she has created T-shirts, magnets and other paraphernalia that we have sold to help raise funds for our rescue efforts.  Erika and her family have also set up booths at shows like 'Pawlooza' or 'All about Pets' and helped man the booths to educate the public about our breed and our rescue program.  They've hosted a BBQ event at one of our club's Retriever tests to help raise more funds.  On top of that, they foster dogs too!" says Liette Fadden, Weimaraner Association Of Canada.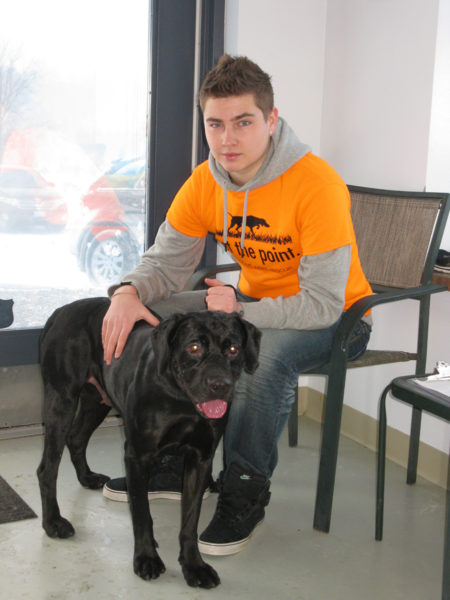 She also notes that 17-year old Connor was very instrumental in helping his mother Erika Hamilton-Piercey with the pickup of three of the dogs that came to the London/Windsor area.  He and his family have fostered numerous dogs over the years and are currently fostering Luna.
Volunteering makes a big difference in the lives of animals, whether it is an hour a week, a weekend or various days in between! To learn more about volunteering or fostering an animal in need, please visit www.ontariospca.ca.
Categories
For every animal you save
For every animal you save, every animal who feels loved in their last moments, and for everything else you do; thank you and God Bless.
-Stephanie
Sign up for news and updates
Thank you for joining our online community.