Tia and Her Puppies Find Loving Homes
by Laura Therrien | Happy Tails | April 1, 2013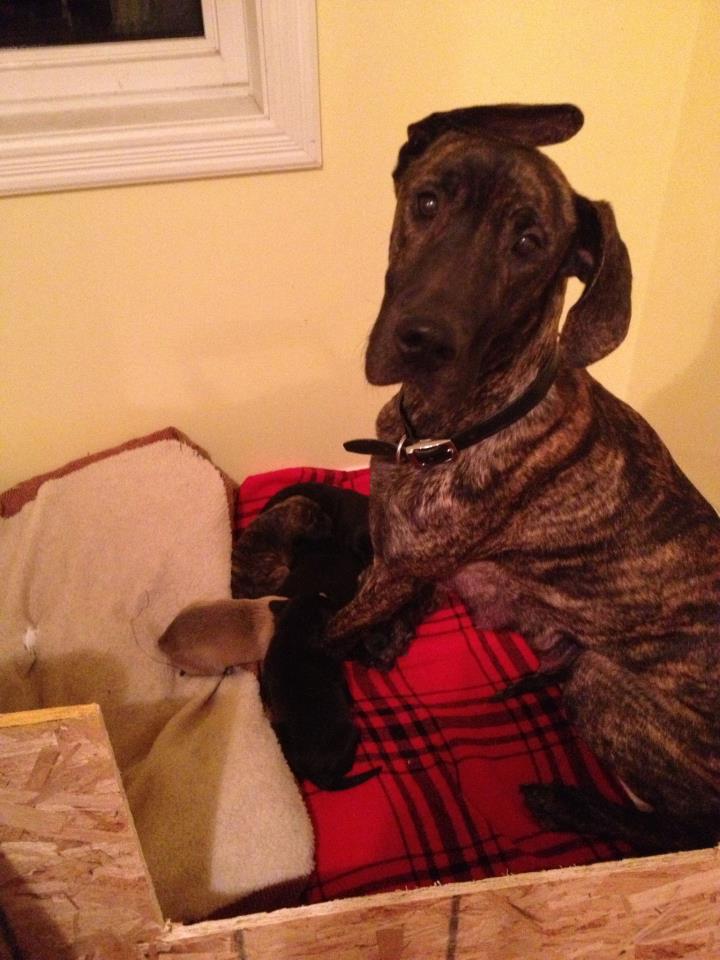 The Ontario SPCA Renfrew County Branch was contacted by an individual who had taken in a stray Great Dane as their own.  Tia was a wonderful girl but when she gave birth to six puppies, her new owner became overwhelmed with the care they needed and decided to contact the Ontario SPCA Renfrew County Branch.
The Branch staff worked very hard to find suitable foster homes for the puppies to grow and mature, but  were having difficulty finding homes that could accommodate their needs.   With limited time to help Tia and her puppies, the Branch staff reached out to another animal rescue organization, The Friendly Giants Dog Rescue.  Their team immediately stepped up to help Tia and her 6 young puppies.  They were able to arrange transportation and pick all 7 dogs up that same day and have since found permanent loving homes for all seven of the dogs.
A huge thank you goes out to this rescue with a giant heart.  For more information on the services they provide please visit: www.friendlygiantsdogrescue.com.
Stay tuned for updates on Tia and her puppies!
Categories
Testimonial
For every animal you save
For every animal you save, every animal who feels loved in their last moments, and for everything else you do; thank you and God Bless.
-Stephanie
Sign up for news and updates
Thank you for joining our online community.