Tiny Tim Comes for a Visit
by Laura Therrien | Happy Tails | May 16, 2013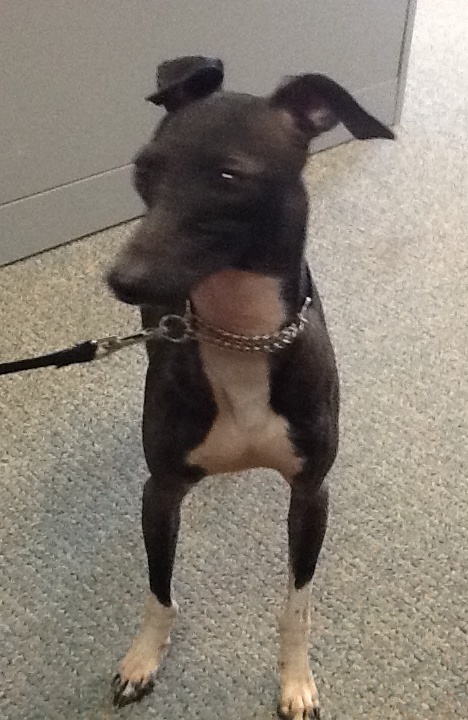 It was a happy day at the office yesterday!  We were treated to a very special visit from one of our little friends Tiny Tim.
Tiny Tim was known throughout the office because of his circumstances.   He was one of more than 120 Italian Greyhounds brought into the care of the Ontario SPCA after being found living in deplorable conditions and lacked the basic care needed.  Not only was Tiny Tim small for a Greyhound, but he was extremely timid around people.  But what a sweetheart!
It's little guys like this that really pull at the heart strings.  But thankfully we have such a great group of supporters that help the Ontario SPCA care for animals like Tiny Tim and his friends.  Tiny Tim will be walking in the 2013 Friends for Life! walk-a-thon™ in honour of all the Italian Greyhounds.
You can help Tiny Tim and all his friends that have been abused, neglected or surrendered.  Learn more about his story…

Categories
Testimonial
We have supported the OSPCA since 1951
We have supported OSPCA since our arrival in Canada in 1951.  Keep up the greatest  T.L.C. for animals.
-Paul & Des
Sign up for news and updates
Thank you for joining our online community.