Tips to stay productive while taking your dog to work
by Ontario SPCA and Humane Society | Dog Care | June 23, 2023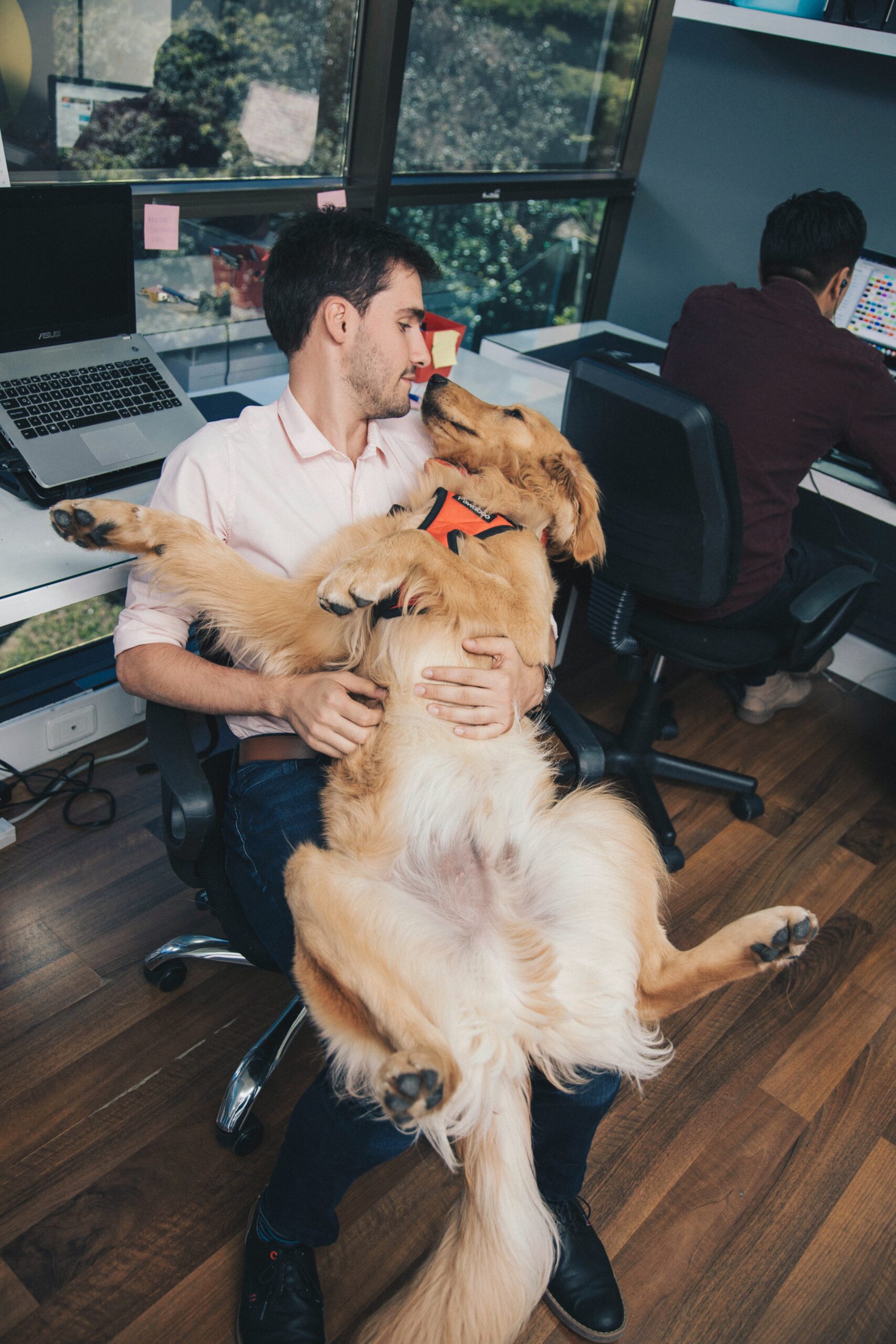 If you're one of the fortunate people who is able to take your dog to work – congratulations! In honour of today being "Take your dog to work day," here are some tips to help make it a happy experience for everyone: 
Tips for taking your dog to work
Make sure you

know your workplace's rules

regarding bringing animals to work. These rules may include keeping your dog within the confines of your own

workspace. 

 

If it's your dog's first time in the office, you may want to take him around to

introduce him to your co-workers

so he isn't inclined to be frightened when a colleague stops by your desk. You should also speak to yo

ur colleagues before bringing in your dog to make sure they feel comfortable with it.

 

Bring his

water bowl

so that he stays hydrated and food

 

Make sure your dog gets enough exercise

.

 

Take your dog out before and after work and, if you can, at lunchtime. Maintaining a regular exercise schedule is good for your dog's overall health and wellness. This is also beneficial for you to clear your head and get some fresh air and exercise!

 
Use enrichment activities. 

A frozen Kong or some

challenging toys

help provide positive activities and keep your dog's mind active.

 

If your dog likes to cuddle,

set aside a few minutes for one-on-one time!

You can make sure your dog knows you're proud of how he's adapting to a ne

w setting.

 

If it's practical,

bring your dog's bed or favourite blanket

and place it where it is close to you but still relatively quiet.

This will provide a small space that has familiar smells to your dog and will help them rest during the day.

 
Studies show that taking your dog to work can lower stress levels, increase productivity and encourage employee interaction. You can read this article for more information on dog-proofing your space, and click here for how to talk to HR if you don't currently have a dog friendly workplace! 
Categories
Testimonial
As an animal lover all the work you do
As an animal lover all the work you do to help ensure that every dog and cat can find their forever home that is filled with love is greatly appreciated.
-Louie
Sign up for news and updates
Thank you for joining our online community.