Top 10 Animal Movies
by Emily Cook | Interesting | November 19, 2010
Brrrr! The winter is certainly on its way. The cooler temperatures and (dare I mention it?) inevitable snow are just around the corner. While some dogs like Jersey enjoy the cooler temperatures and opportunities to play outside, many of their owners prefer the warmth of the indoors!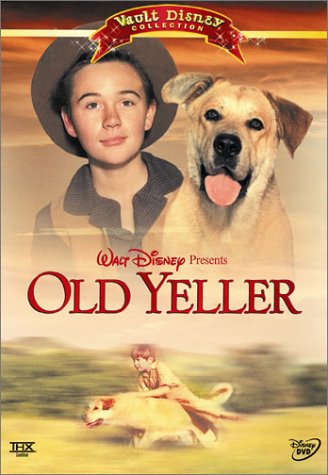 In case you are looking to spend a little time warming up after those chilly evening walks, why not curl up on the couch with your pet and watch some animal-friendly movies?
Try one of these classics!
Old Yeller
Lassie Come Home
The Black Stallion
Benji
That Darn Cat
The Adventures of Rin Tin Tin
Flipper
Beethoven
The Incredible Journey
Harry and Tonto
Did you know that the Ontario SPCA is frequently asked to supervise animals and their handlers on movie sets to ensure safe and fair standards?
Anybody else have a favourite animal movie they'd like to share?
Categories
Testimonial
Your dedication and support
It is with and because of your dedication and support that helpless animals are being saved. Thank you for everything.
-Wendy
Sign up for news and updates
Thank you for joining our online community.