Two Standardbreds and Two Quarter Horses Available!
by Emily Cook | Interesting | September 9, 2011
While many of the animals that come through the doors of the Ontario SPCA are smaller types, larger livestock and animals also become available for adoption. In August 2011, four horses came under the care of the Ontario SPCA and are currently in need of new homes.
Two Standardbred horses and two Quarter horses, all under the age of five, are available to experienced, knowledgable adopters. Whether you are looking for your next trail horse, pleasure horse or just an equine companion around the farm, any of these horses would be suitable with proper care and training.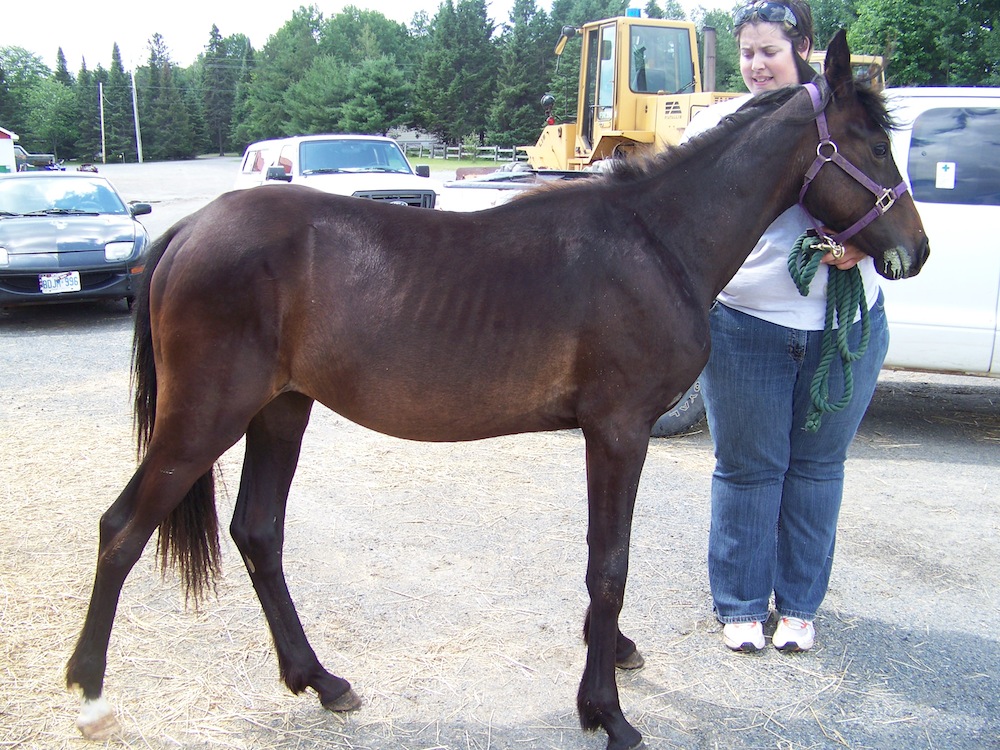 DIDI
Dark Bay Quarter Horse Cross Filly
Approx 1.5 years old
Approx. 13HH
Didi is very inquisitive and enjoys being around people. She is halter broke and is UTD on hooves and de-worming.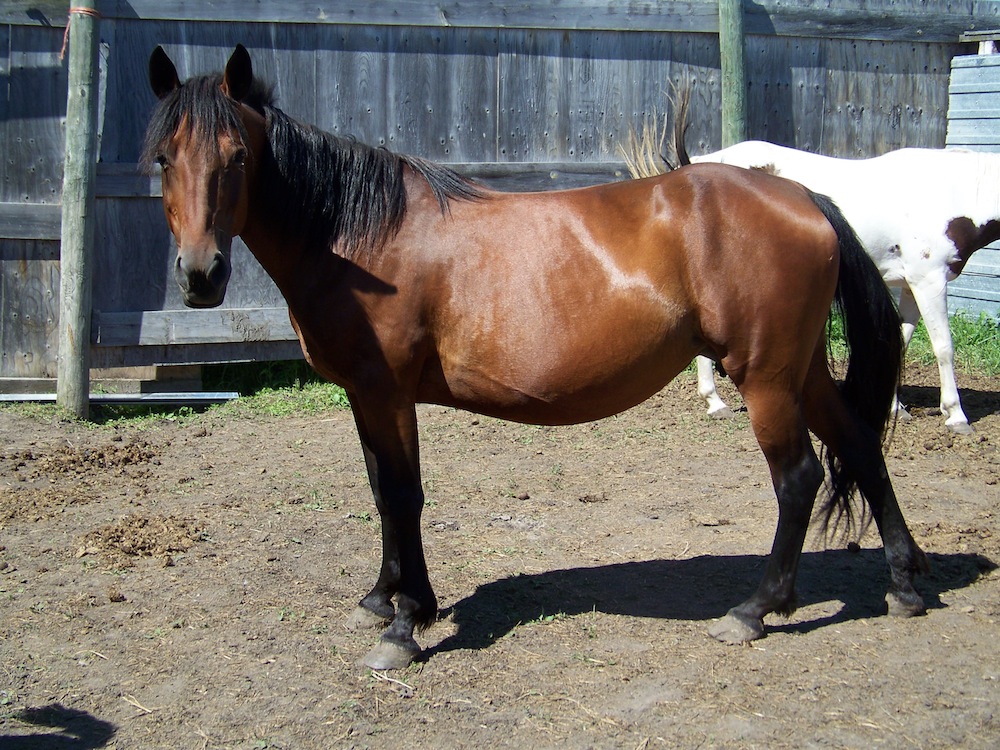 ZELDA
Bright Bay Standardbred Cross Mare
Approx. 7 years old
Approx. 15hh
Zelda is a shy mare who has been halter broke and can have her feet lifted to be trimmed. She needs a patient hand to bring her along and teach her that people are trustworthy. She also needs short term management for a long term problem with her rear left hoof.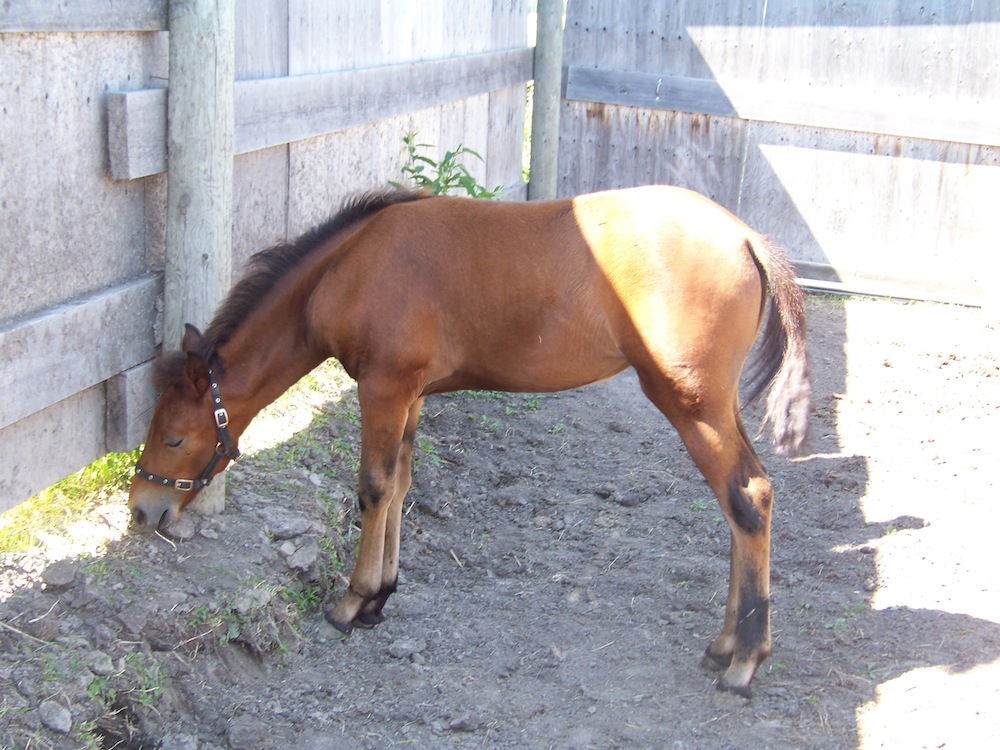 MAGIC
Bright Bay Standardbred Cross Filly
Approx. 4 months old
Born out of Zelda
Magic is a cute little lady who is very trusting with people, she is halter broke and accustomed to having her hooves trimmed.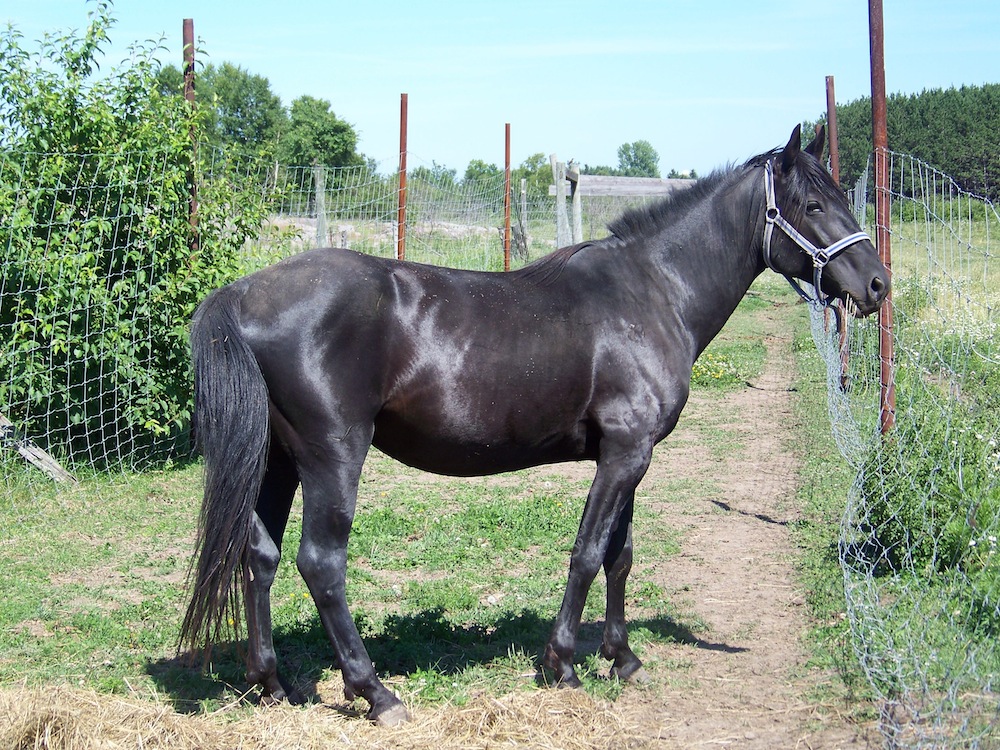 LOKI
Black Quarter Horse Cross Stud
Approx. 4 years old
Approx. 14.3 HH
Loki is a sweet boy who has been backed, he is keen on being with people and has nice confirmation and movement. He is UTD on de-worming and hoof care.
Gelded prior to adoption.
These Horses are available for Adoption through the Sudbury Branch of the Ontario Society for the Prevention of Cruelty to Animals. A donation for their adoption will be accepted.
To learn more about these horses or see photos, contact the Sudbury Branch directly at:
Phone: (705) 566-9582
Fax: (705) 566-6625
Email: sudbury@ospca.on.ca
Categories
Testimonial
Speaking for the ones who can't speak for themselves
Keep up the good work speaking for the ones who can't speak for themselves. A society who cares for their animals is a better society.  Thanks for your good work!
-Suzali
Sign up for news and updates
Thank you for joining our online community.