Update on Betsy
by Laura Therrien | Happy Tails | January 25, 2013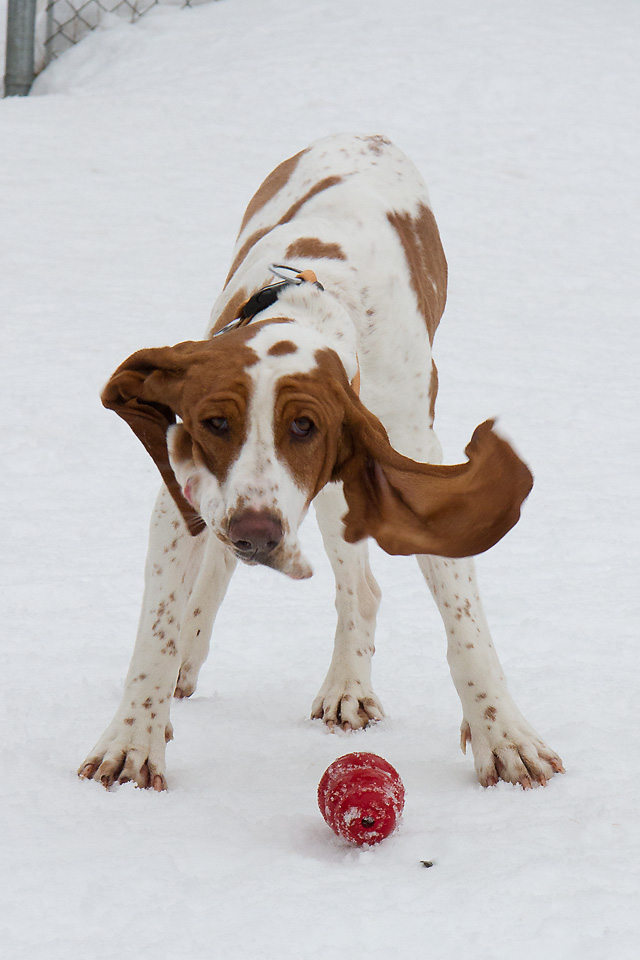 This long legged Basset Hound was a frequent visitor to the Renfrew County Branch.
As a hound with new scents to check out, Betsy's  travels sometimes took her a long way from home and often put her in danger when she wandered onto the road.
The last time Betsy was found and brought to the Branch shelter, Betsy's family decided they could not provide her with the care and safe environment she needed .  They decided to relinquish her for adoption.
Betsy, now called Skittles, quickly found a new home that includes another  happy-go-lucky Basset Hound just like her and where both Bassets are kept safely in their yard.
Looking for a new companion? Visit our adoption centres for all animals, including cats, dogs, rabbits, birds, rats, guinea pigs and more!
Categories
Testimonial
Your dedication and support
It is with and because of your dedication and support that helpless animals are being saved. Thank you for everything.
-Wendy
Sign up for news and updates
Thank you for joining our online community.