How does your vet go above & beyond? Got a Pet? Get a Vet!™
by Emily Cook | Interesting | May 1, 2017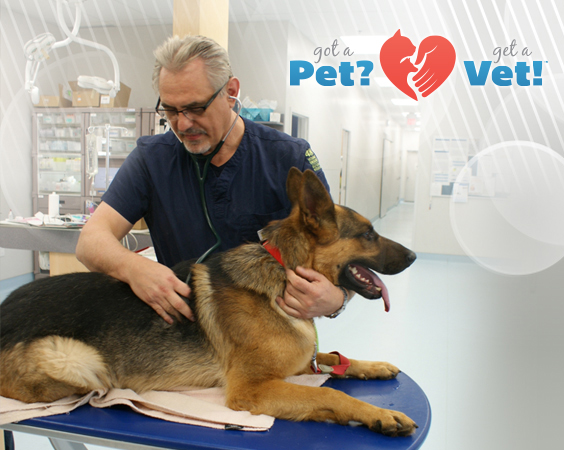 When you get a pet, it's important to build a relationship with a veterinarian. Just one check up a year will help protect your pets against a variety of potentially life-threatening diseases, detect health problems sooner and will help you avoid unexpected costs.
May is Got a Pet? Get a Vet!™ month! The Ontario SPCA, in association with the Ontario Veterinary Medical Association (OVMA) and other participating SPCAs and Humane Societies across Canada, is encouraging pet owners to start that relationship today.
Prevention is key to helping your pets live long and healthy lives. Scheduling regular visits with your veterinarian can help detect health problems earlier and treat them sooner. Having a relationship with your veterinarian also means that if your pet requires emergency treatment, you have someone who knows your pet and their history.
Veterinarians provide many services, including but not limited to:
Early disease detection
Prevention of dental disease
Spaying and neutering
Nutritional counselling
Regular vaccinations
Addressing behavioural concerns
Flea, tick and parasite prevention
Pet identification
We want to help recognize local veterinarians and their staff who go above and beyond to provide excellent care for pets in their community.
From April 24 to  May 21, we want to hear from you! Submit your favourite veterinary clinic for the 2017 "Got a Pet? Get a Vet!™ Award" and then encourage friends and family to vote for the winner.
For more information on the campaign, to find a vet, or to enter the contest, visit gotapetgetavet.ca 
Categories
Speaking for the ones who can't speak for themselves
Keep up the good work speaking for the ones who can't speak for themselves. A society who cares for their animals is a better society.  Thanks for your good work!
-Suzali