Visit An Ontario SPCA Community to Meet Your Match®
by Ontario SPCA and Humane Society | News | April 1, 2015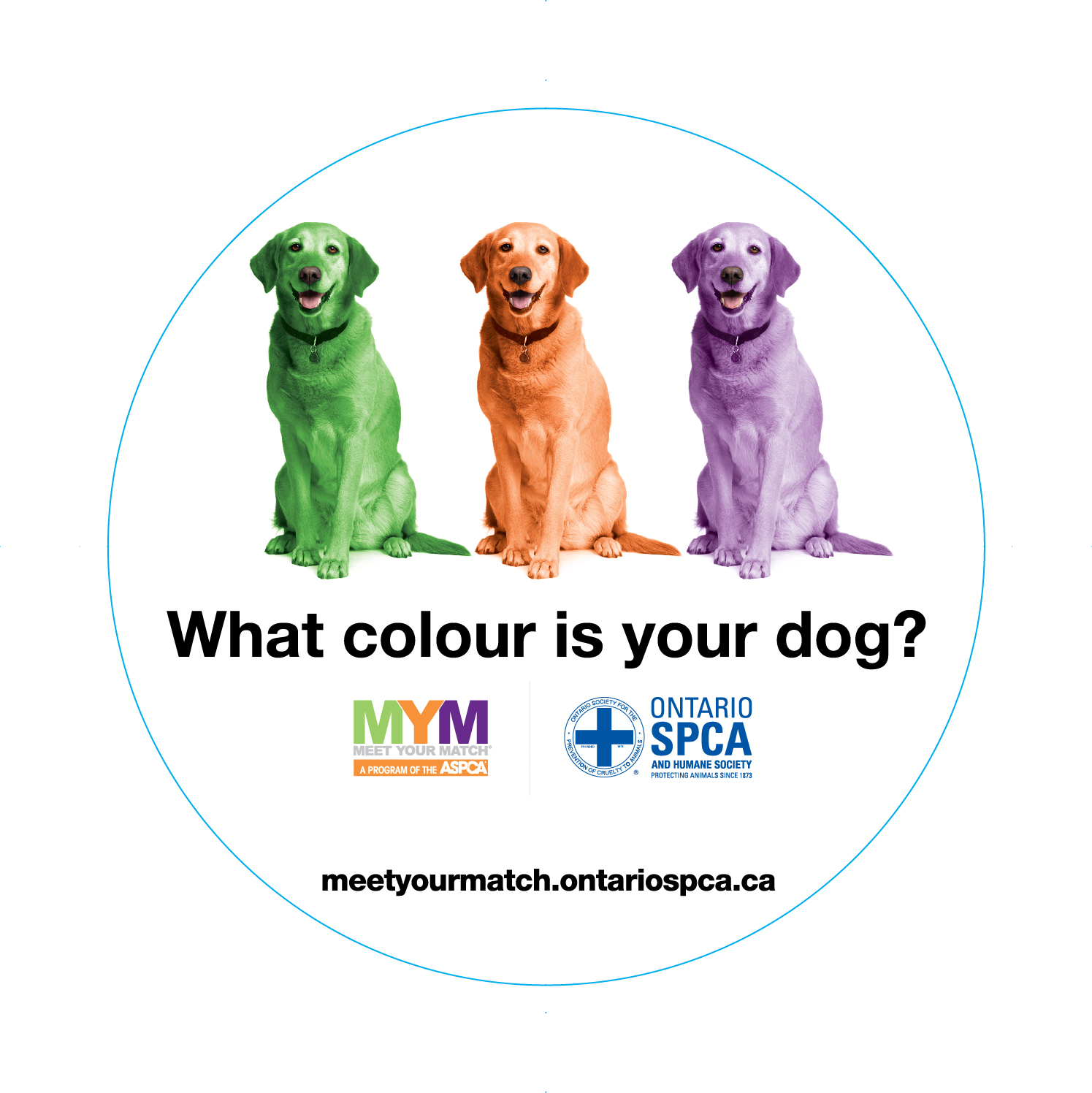 April is Meet Your Match® month here at the Ontario SPCA. Our Meet Your Match® program is the only method in existence today that evaluates an animal's behavior and interests and matches them to your preferences so that you take home a pet you can really click with.
Looking to find your perfect dog match? Click here. If you're looking to find your new feline best friend, click here.
As an adopter, you get a color based on your preferences and lifestyle. On your visit to the adoption facility, you're given a purple, orange or green guest pass to match the pets who might suit you best. You don't always have to go with your own color, but at least you'll know who you're mixing with!
To learn more about Meet Your Match® , click here.
Categories
Testimonial
Thank you for your dedication
Thank you for your dedication to helping the animals.  Every animal deserves a loving home and to be treated royally.  Just imagine a day without animal cruelty.  What a wonderful day that would be!
-Joan
Sign up for news and updates
Thank you for joining our online community.