It's that time of year! What to do if you find a baby animal
by Ontario SPCA and Humane Society | Interesting | April 16, 2021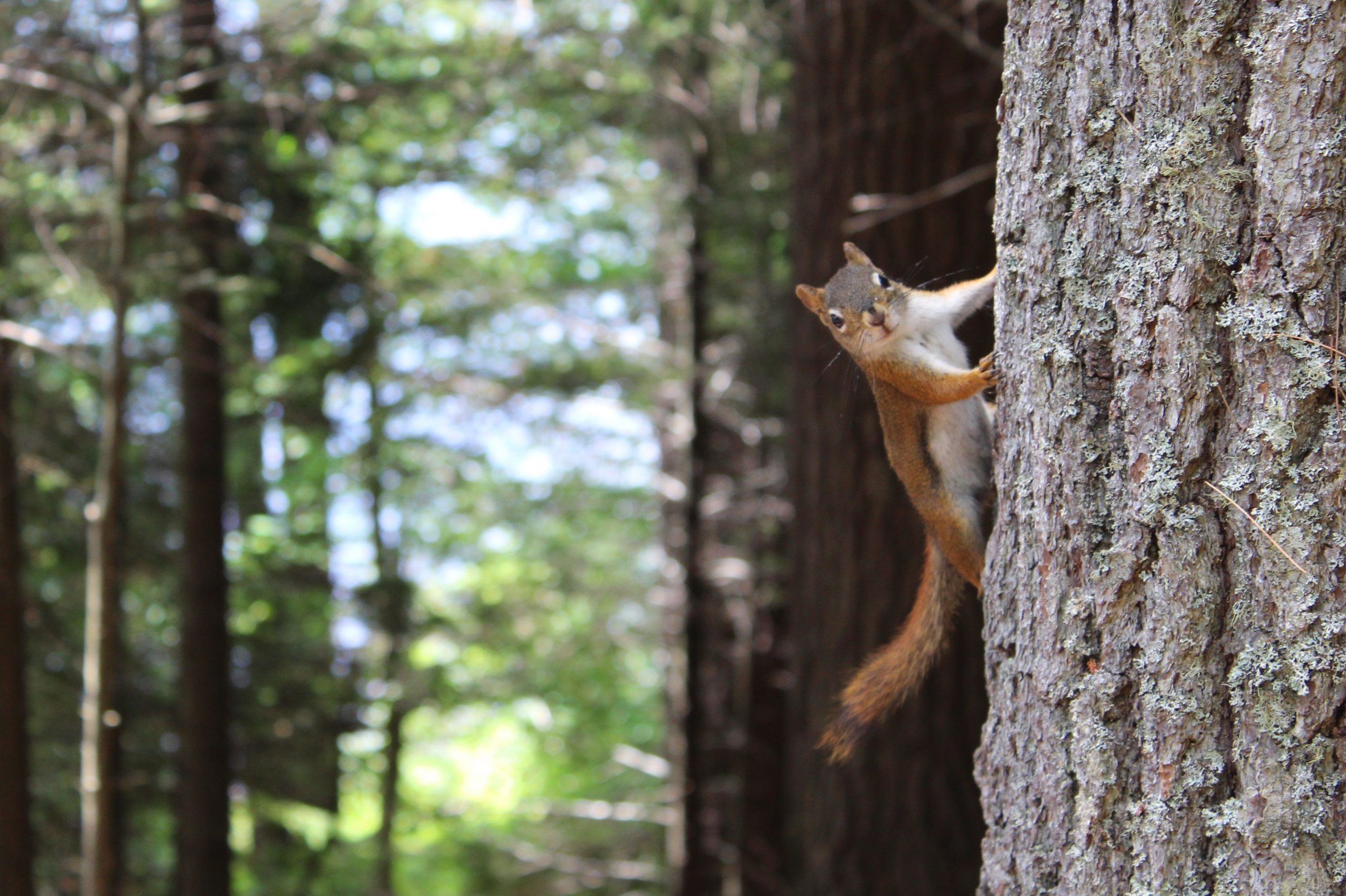 The leaves are unfurling on the trees, flowers are blooming and many woodland critters are having their young. Spring has sprung and everyone is anxious to get out into the sunshine. COVID lockdowns have made it even more appealing to go out for a walk with your furry companion or get some outdoor spring cleaning done. This could mean more encounters with wildlife, for you, or your animal companions.
Baby squirrels at risk
Baby squirrels are the first spring babies that can get into trouble. If mother squirrel is killed by a car or a predator, babies will get desperate and fall from the nest. Or they can be knocked out of the nest by wind, or enthusiastic cleaning of a nesting area.
Be patient
Unlike raccoon mommas, mother squirrels will not retrieve their young at night. If you discover a baby squirrel, give momma some time to retrieve the little one. It's suggested you put the baby in a small box, with a hot water bottle wrapped in a towel to keep it warm. Or you can make a hot water bottle from a plastic bottle. Fill with warm water, wrap with a towel and duct tape it to the container so it doesn't roll. Do not attempt to feed baby squirrels.
Protect and observe
Place the container close to where you suspect the nest may be… under a tree or perhaps an eavestrough. Then wait and observe. Protect the box from the elements. Ensure the box is out of sight from curious onlookers and animals. If momma squirrel is able she will come for her baby. If baby isn't retrieved within five to six hours, or if it is getting dark, you will need to get in touch with a local wildlife centre to advise what next steps are needed .
Shades of Hope Wildlife Refuge in Georgina cares for many orphaned squirrels at their rehabilitation centre. The following is an excerpt from their newsletter on spring safety and wildlife:

In Ontario, we have 3 species of squirrels.  The most common is the Eastern Gray Squirrel which actually comes in variations of black and gray.  We also have Red Squirrels and the elusive Flying Squirrel.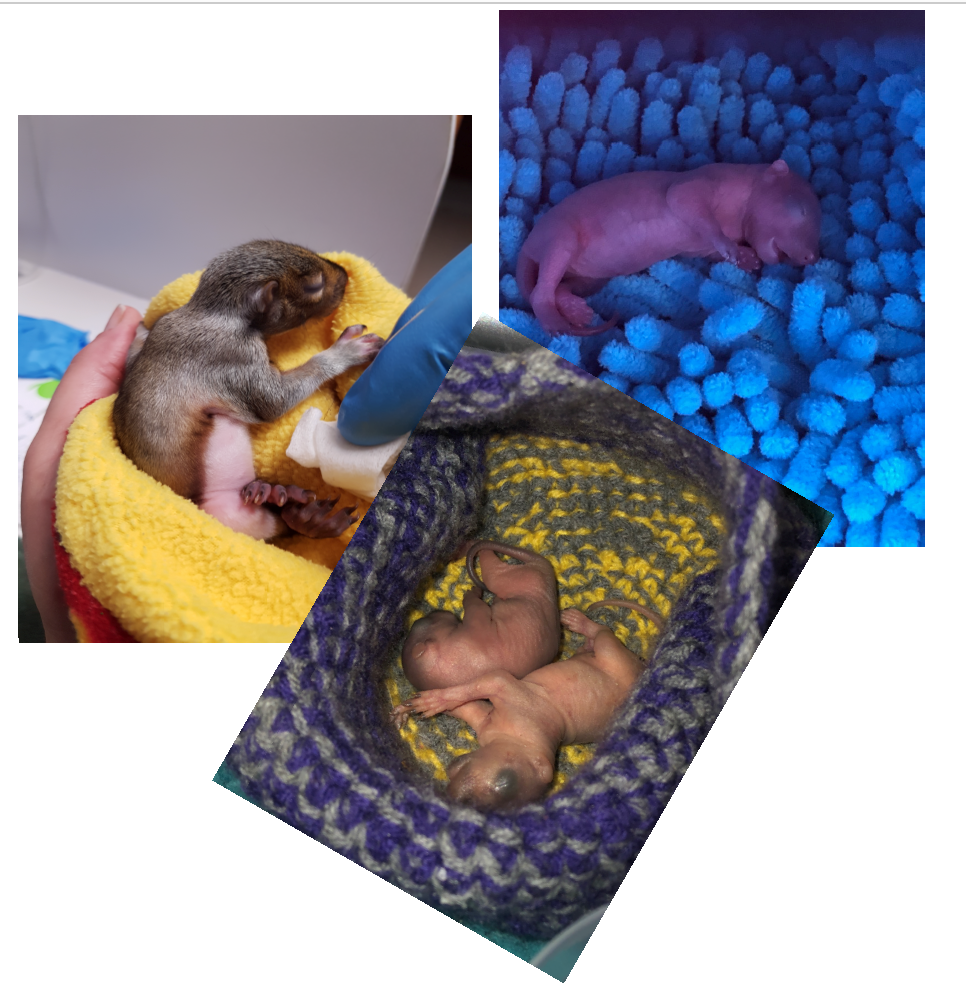 Cold and helpless, this little "pinkie" was found on the ground in a pile of snow at the beginning of March.
The finder made a valiant effort to warm the baby up and make it available to mom, but after a few hours it was necessary to intervene and rescue the little life. Our first baby arrived bruised and dehydrated and his prognosis was not good. BUT, our fabulous squirrel specialist, Tracy, is on the job!! This little kit is growing and doing well AND has several new rescues to cuddle up with.
Be careful when spring cleaning!
Squirrels will be nesting in eaves troughs, garden sheds, trees and other tucked away spots.
If you think you have found an orphan, please get in touch with Shades of Hope. There might just be a chance to re-unite baby with mom.
Get informed
As you have outdoor adventures with your furry companions during spring you may come across other species of baby animals. Different species have different parenting styles. What you think is an orphaned animal may not be. By intervening too soon, you are putting that creature at risk. Momma may return. Give them a chance to reunite.
Helpful information about orphaned rabbits can be found here. For general wildlife factsheets visit here.
Categories
Testimonial
Three cheers for the volunteers!
Three cheers for the volunteers! Keep doing wonderful work, thank you!
Doreen
Sign up for news and updates
Thank you for joining our online community.