Winter Locations to Visit with Your Pets
by Emily Cook | Interesting | February 17, 2017
No need to feel guilty about leaving your dog behind this winter season when you go out of town or plan a much-needed "stay-cation." Skip cabin fever and instead pack your bags, your furry four-pawed bestie and head to one of these pet-friendly winter locations. In order to protect your pet, when planning winter trips keep cold weather safety precautions top of mind. There are a number of pet savvy resorts and lodging filled with luxurious pet amenities that will leave you and your dog completely satisfied.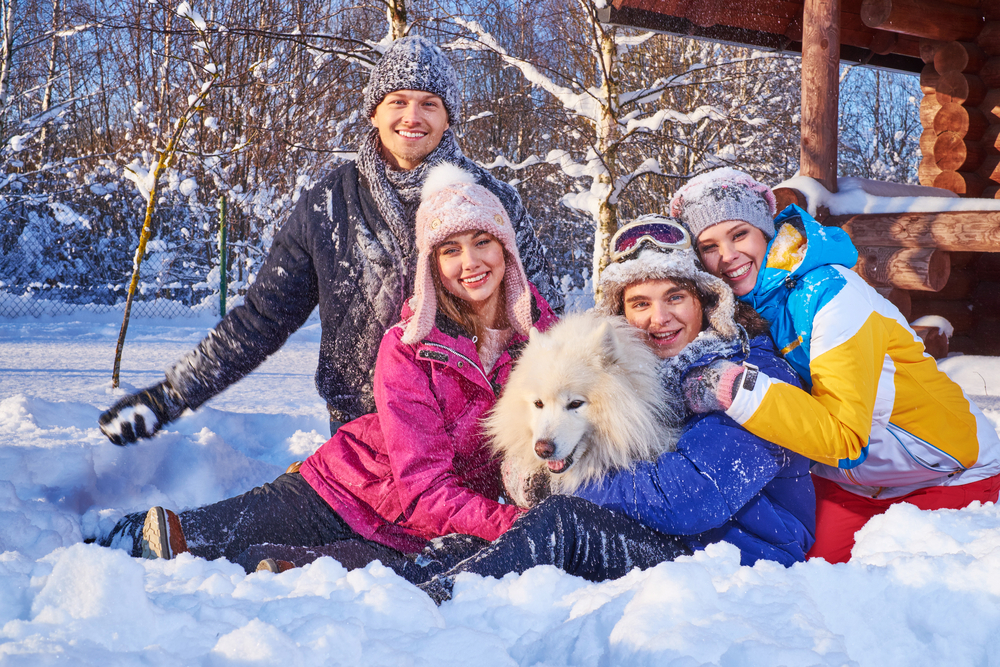 Nature's Harmony | Ontario, Canada 
Head over to the Laurentian Mountains for a tranquil stay at Nature's Harmony. Situated on 485 acres of land, you and your canine will never run out of things to do. Enjoy hiking on the extensive trails and take pleasure in the fact that you can truly find peece of mind in this serene setting. After a long hike, get warm and cozy in front of the fireplace with a cup of hot cocoa.
Viamede Resort | Ontario, Canada
The Viamede Resort will host your fur-baby in their cottages at no additional charge to you. Your large or small-breed dog will be gifted doggy bags comprised of dog food, treats and a leash. They will also get a comfy dog bed. Take your dog out to play at the on-site, off-leash dog park or take a stroll on the breathtaking walking trails.
Voyageur Island | Ontario, Canada 
Ditch the city living for a few days of enjoying natural picturesque views and crisp winter air on the secluded Voyageur Island, located on Nym Lake near the border of Quetico Provincial Park. Your family can enjoy hiking on scenic walking trails. Afterwards your dog can release any tension with a relaxing massage from a professional pet masseuse. At mealtime your dog can enjoy delicious upscale dishes, such as a chicken liver plate or chopped filet mignon.
Woodhaven Country Lodge | Ontario, Canada 
Take a trip to Lakehurst, Ontario for a stay at the Woodhaven Country Lodge, a full-service bed and breakfast establishment. Lounge around in your room and enjoy views of the lake, or go on a long walk in the woods. The Guest House features a large enclosed area for dogs to run and play freely off their leashes.
Don't own a pet? If you're thinking of adopting, you can find animals available at the Ontario SPCA here.
What winter retreat will you and your beloved pet attend this year? Share your winter getaway plans below!
Amber Kingsley is a freelance writer whom has donated countless hours to supporting her local shelter.  She has spent most of her research with writing about animals; food, health and training related.  She also has experienced numerous methods of training with local Southern California trainers.
Categories
Testimonial
As an animal lover all the work you do
As an animal lover all the work you do to help ensure that every dog and cat can find their forever home that is filled with love is greatly appreciated.
-Louie
Sign up for news and updates
Thank you for joining our online community.