Wonderful Comments
by Emily Cook | News | October 18, 2013
We received some wonderful comments from our 2013 holiday card mailing from some wonderful people!
Here are just a few: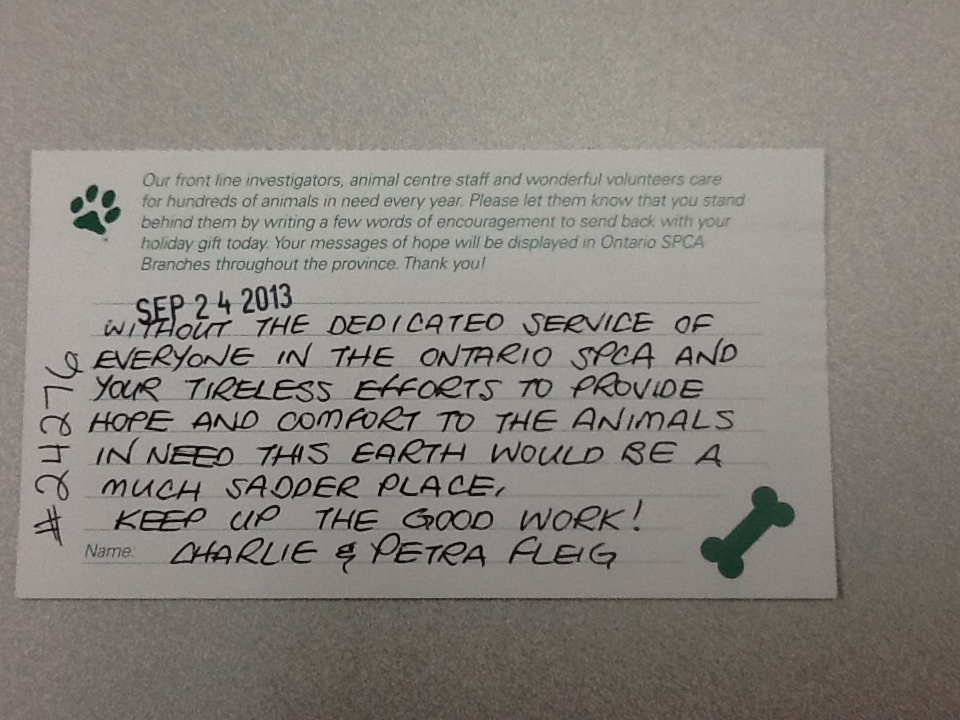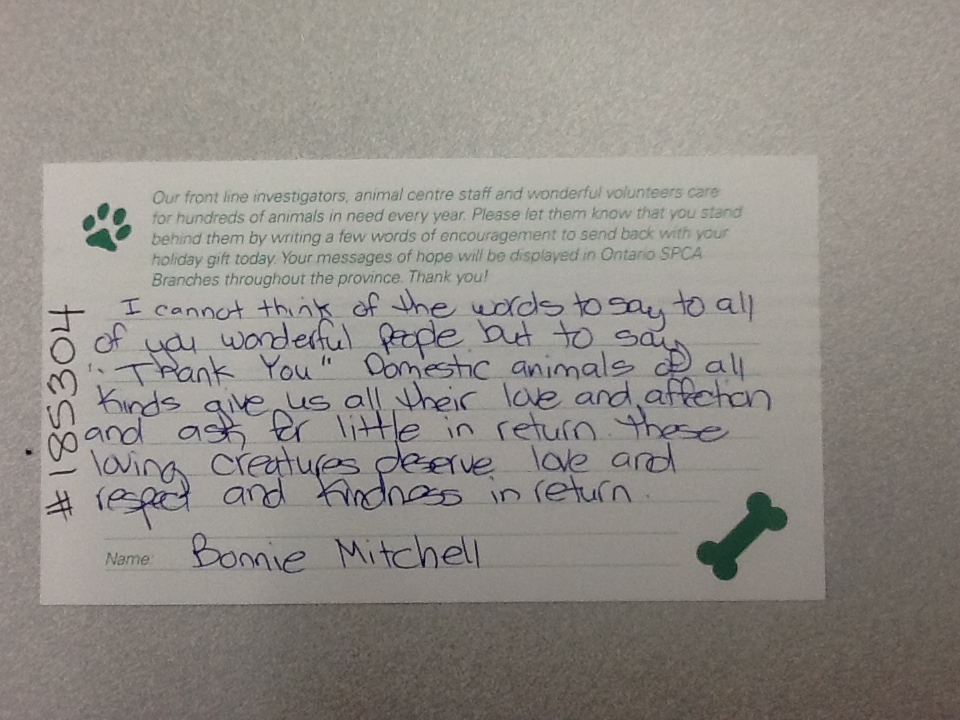 Thank you to everyone who supports the Ontario SPCA. We couldn't do what we do without you! To find out how you can give to the Ontario SPCA, click here.
Categories
Your dedication and support
It is with and because of your dedication and support that helpless animals are being saved. Thank you for everything.
-Wendy
Sign up for news and updates
Thank you for joining our online community.