World Animal Day: Know who to call
by Ontario SPCA and Humane Society | Interesting | October 4, 2022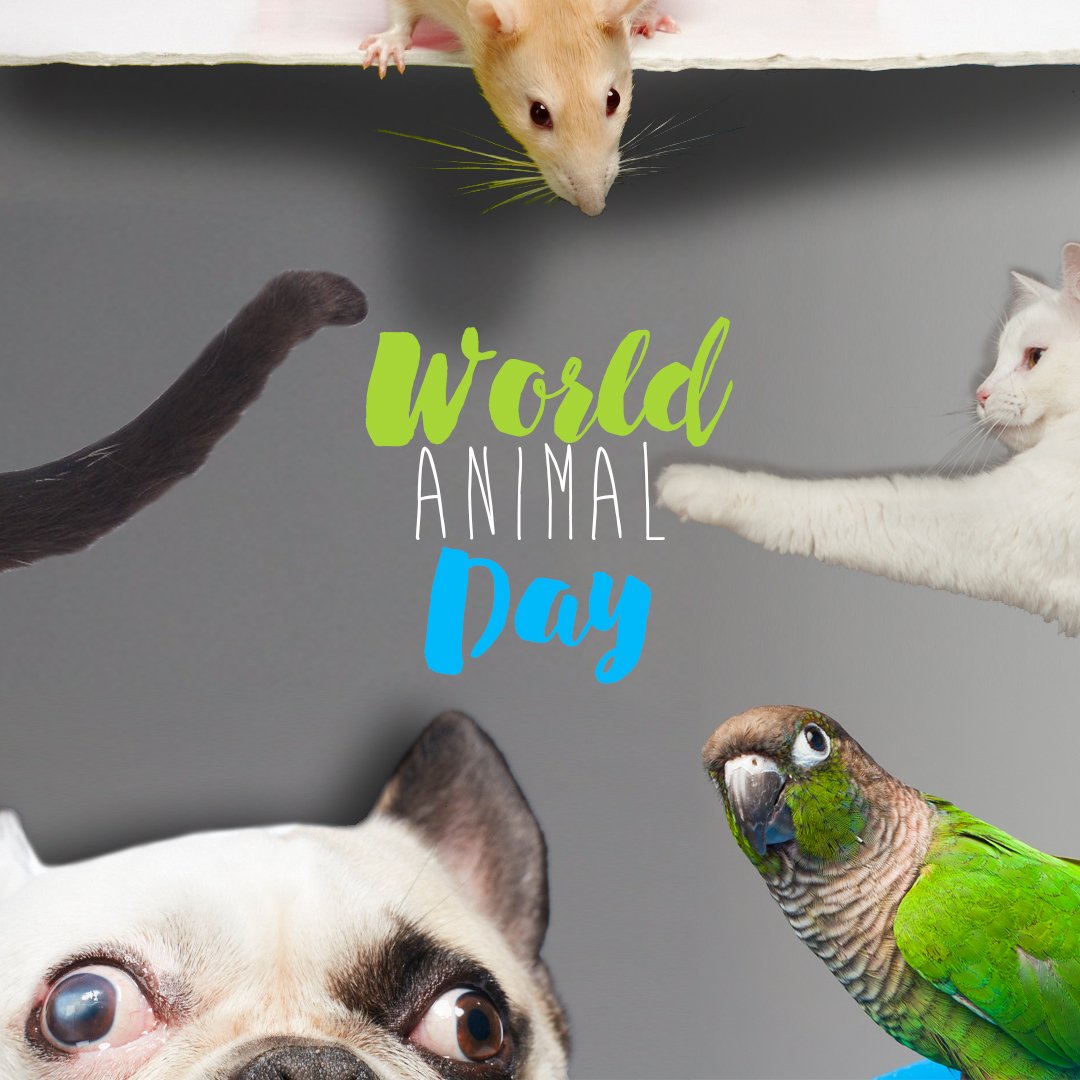 Oct. 4 is World Animal Day, a day that unites animal champions to ensure actions are taken to protect the welfare of creatures big and small. World Animal Day was first introduced in Berlin, Germany in 1925 by Heinrich Zimmermann, an animal welfare advocate and writer who worked tirelessly to establish this universal day to protect animals. 
Protecting animals is at the heart of Ontario SPCA and Humane Society's mission. We provide leadership on matters relating to the prevention of cruelty to animals and the promotion of animal well-being. Through mission-based programs, including community-based sheltering, animal wellness services, provincial animal transfers, shelter health & wellness, high-volume spay/neuter services, animal rescue, animal advocacy, Indigenous partnership programs and humane education, we are changing the lives of animals. But we can't do it alone and we need your help! 
How can you be a voice for animals?
Speaking up for those without a voice is one of the easiest ways you can help an animal, especially when they are in distress. Sadly, there are situations when animals are mistreated or neglected, and need your help, but do you know who to call?  We've put together some resources to guide you. 
Reporting animal cruelty
The Ontario SPCA does not enforce the province's animal welfare legislation. If you see an animal in distress, please contact the Government of Ontario's Provincial Animal Welfare Services team at 1-833-9ANIMAL (1-833-926-4625) or your local police services. 
If you see an animal in distress and the animal's life is in danger, call 911 immediately as this is an emergency. 
Medical emergencies
If you have a medical emergency, please contact your local veterinary hospital. Find a veterinarian in your area.   
If you think your pet may have ingested a potentially poisonous substance, contact your veterinarian or 24-hour emergency poison hotline, such as the 24/7 Animal Poison Control Center at 855-764-7661 or the ASPCA Animal Poison Control Center (APCC) at 1-888-426-4435 (fees may apply). 
Reporting Injured Wildlife There are a number of wildlife rehabilitators and wildlife centres across Ontario. Wildlife rehabilitators in Ontario are authorized by the provincial government to care for injured, sick or orphaned wildlife, with a goal of releasing them back into the wild.  Find a licensed wildlife rehabilitator.  
Our blog contains many resources on wildlife, including what to do if you find an orphaned animal, co-existing with wildlife, and more. Click the links below to learn more. 
What to do if you find orphaned wildlife. 
Wildlife in the fall: be prepared as a pet parent. 
Living with wildlife: raccoons. 
Stray Animals
If you find a stray animal, try to catch the animal if it's safe to do so. Check for identification; if you can't find any visible ID, call your local municipal animal control office. Animal control services usually also have pound facilities where stray animals can be cared for while the search is underway for their family.  
Visit shadesofhope.ca or listen to our podcast for more information on what to do if you find a stray animal. 
Social media channels such as Facebook, Twitter and Instagram can also be very effective tools to share information about lost and found animals. Check for local lost/found community pages where someone may be looking for an animal fitting the description of the dog you found. 
You can also call your local Ontario SPCA and Humane Society animal centre. Sometimes animal centres get calls from people who have lost their pets and keep descriptions of them on hand.  
From how to check for identification, who to call, and additional steps you can take to spread the word, check our blog on What to do if you find a lost animal.   
Learn more about the Ontario SPCA`s community support services for lost and found animals. 
Knowing who to call can save an animal's life. When we work together, we can create a better future for our furry and feathered friends. Visit ontariospca.ca for additional resources such as animal care tips, fostering, and humane education opportunities, and to see other ways you can make a difference this World Animal Day.   
Categories
Testimonial
Thank you so much for all you do
Thank you so much for all you do every day to rescue animals in need. I can't imagine the terrible situations that you see every day.  It is great that you have the heart to help. Keep up the good work.
-Betty
Sign up for news and updates
Thank you for joining our online community.