World Rabies Day: What you need to know
by Emily Cook | General Pet Care | September 28, 2018
On this year's World Rabies Day, you may be wondering why you need to care as a pet owner. So we're reposting this blog from our friend Dr. Ryan Llera about rabies, why you need to care, and what to do about it!
By: Guest blogger Dr. Ryan Llera
Nature, the first frontier.  So much has been learned about the world around us but one of the things we haven't figured out is how to eradicate rabies.  Yes, rabies is still out there and an affliction with it can be devastating.  The Ministry of Natural Resources in Ontario does its best to vaccinate the wildlife but sometimes it isn't enough.  This is where the reality of your pet's health and the welfare of the general public comes into play.
Why care now?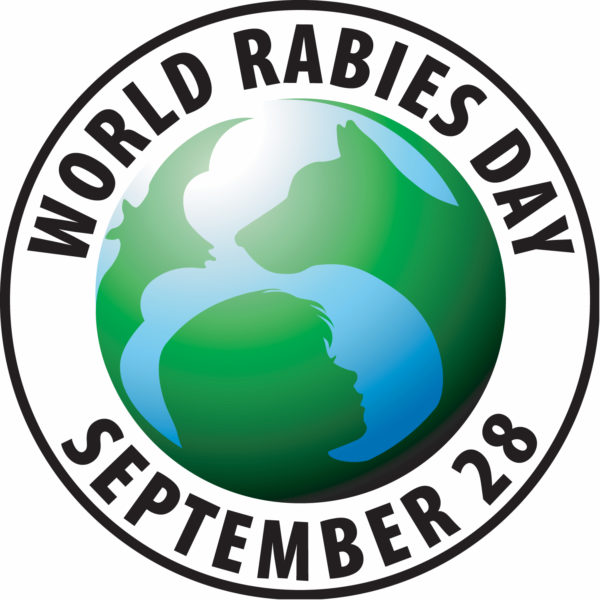 Why is this especially important now?   The re-emergence of rabies was noted in late 2015.  In December 2015 & January 2016 alone, 35 cases of rabies (though as of November 23, 2016 per the Ontario Animal Health Network a total of 253 cases) have been diagnosed in raccoons in Ontario alone, primarily in the Hamilton area.  Fortunately, it has not spread to much further as we have not seen cases where I live in Kingston.  Additionally, several of the raccoons have also been diagnosed with distemper which is also transmissible to dogs (but not people).
Signs of rabies occur in phases:
dilated pupils, fever, hypersensitivity around the wound
constricted pupils, aggressive behavior, excessive drooling, stumbling, seizures
progressive paralysis, voice change, inability to swallow, dropped jaw, coma, death
Why don't vaccines get updated?  For some, it becomes a matter time or cost.  Maybe it's because the anti-vaccine movement has picked up ground though for the record, there are extremely few reasons to not have your pet vaccinated and they don't typically get noted until pets are older in life.  More often, the reason I'm given is that some pet owners feel their pets are indoors only (many cats) or that they never leave the yard or live out in the country.  The fact remains that bats can fly indoors and wild animals can migrate through yards.
What happens if you don't vaccinate for rabies?
Animals that are not vaccinated and either bite a person or get bitten by an animal are at risk for being quarantined or in certain cases will be euthanized and tested for rabies.  Yes, your beloved pet may be euthanized all because it wasn't vaccinated for a preventable and deadly disease.  Is it worth the risk of losing a furry family member or putting people at risk of being exposed?  Besides, every city, town, municipality has laws that require rabies vaccines for any pets over 4 months of age.  So no more excuses please; do what is right.  Protect your pet & your community.
Disclaimer: Blog posts may contain opinions which may not necessarily reflect those of any current or former employers.
Thanks for reading and don't forget you can subscribe to get new posts directly to your email!  And I'm now on Instagram @drryanllera and as always on Facebook, Twitter, and Pinterest!
Dr. Ryan Llera is a small animal veterinarian living & working in Kingston, Ontario where he has been an associate vet at the Kingston Veterinary Clinic since 2012. He is a 2006 graduate of the University of Illinois College of Veterinary Medicine. Though originally from Florida, he married a Canadian (who is also a vet!) and made the trek up north. He & his wife, Jennifer, share their home with 3 cats, 2 dogs, and 2 horses.  Find more of Ryan's blogs at www.drryanllera.com. Or see what else he is up to on Facebook or Twitter @DrRyanLlera or Instagram @drryanllera
Categories
Thank you for your dedication
Thank you for your dedication to helping the animals.  Every animal deserves a loving home and to be treated royally.  Just imagine a day without animal cruelty.  What a wonderful day that would be!
-Joan
Sign up for news and updates
Thank you for joining our online community.