Leadership Story: Meet Brock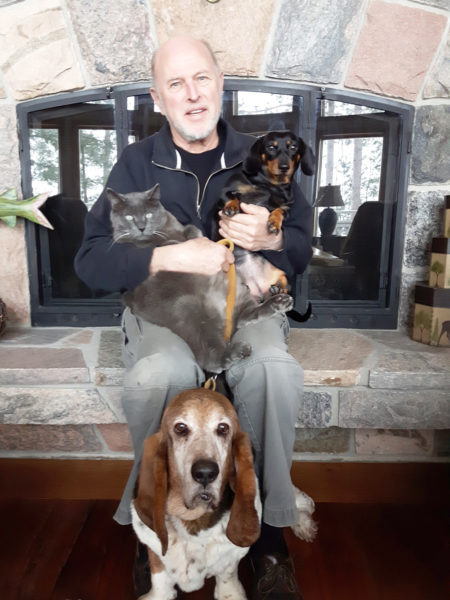 Brock has been a guardian angel for the animals, with a focus in the Muskoka region. A well-known business leader and philanthropist, he assisted our Muskoka Animal Centre in Bracebridge with the funding of their new building in 2011, and the 18 acres on which it stands. Brock also influenced others in the community to support the new build. He has been awarded "Muskoka Citizen of the Year" at the 2013 Muskoka Awards, and the "Citizen of the Year Award" by the Rotary Club of Bracebridge in 2015.
Brock continues to be a big supporter of the centre in Bracebridge through ongoing donations, payment of invoices for the shelter and advising during projects and renovations.
Brock also supported renovations at our SPCA Animal Rescue headquarters in Midland, Ontario to ensure the site was able to accommodate larger quantities of animals for longer periods of time.
I've had dogs since I was five years old – I'll be 77 this year. I'm proud to remain deeply involved with my furry critters and the Ontario SPCA and hope to continue for many years to come.
On behalf of the animals, we thank Brock for the generous support he provides to the Muskoka Region.
---
Sign up for news and updates