Communal Cat Rooms
Communal Cat Rooms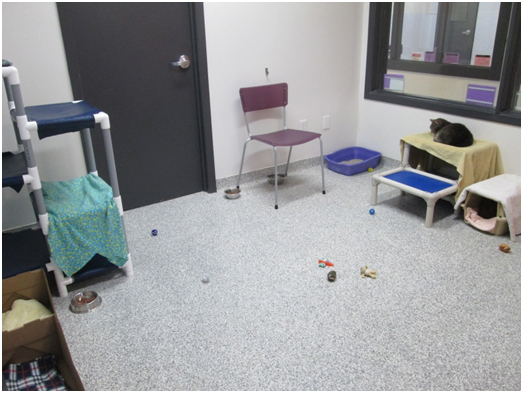 Communal cat rooms are beneficial for the majority of cats.
When introducing a new cat to the communal group, observe the cats carefully. Ensure there is no evidence of resource hoarding, bullying or signs of stress such as excessive hiding or avoidance behaviours. If this is observed, we must consider other housing options.
These could include:
removing the new cat to another communal room or to individual housing
removing any stressed cat from the group to individual housing
removing any bullying cat

Remember, whenever a stressed cat is observed, their plan must be reassessed in order to alleviate the stress and support their physical and psychological well-being.
There are many play activities that can be presented to cats in a communal room setting. Find more information about Play-Outside of Cage.
Find more information on how to set up a Communal Cat Room.
Portalized or Double-Compartment Cages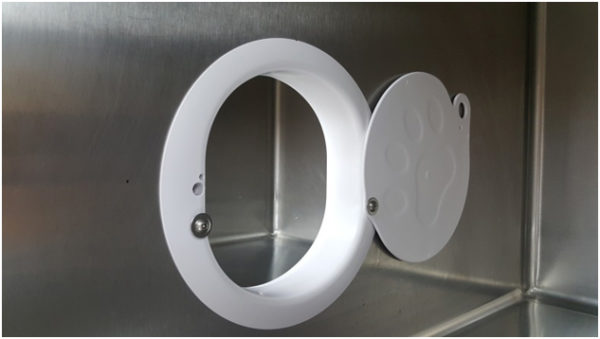 Portalizing your existing cages is a simple and affordable way to upgrade your current caging to the required minimum size (11 sq. ft) or greater. Implementing this strategy should be a high priority project.
Along with many other benefits, cage portalizing will provide a cat with the ability to express normal behaviours such as stretching, grooming, scratching, perching, climbing, etc.
Find more information on double compartment housing and instructions on how to portalize a cage at sheltermedicine.com.
---
Sign up for news and updates