"Cool" test: How to tell if your dog is too cold
by Ontario SPCA and Humane Society | Dog Care | January 11, 2022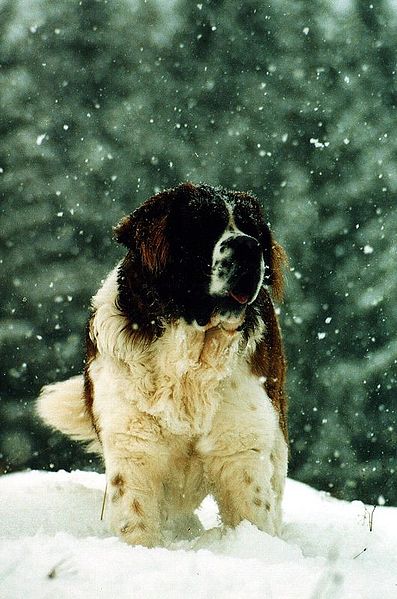 No matter what the weather, your dog probably enjoys having a romp outside – and that includes during the winter! But as their caregiver, it's important you know when your dog is too cold, and needs to get back inside.
Remember to never leave your dog unattended inside a car, at any time of year, but especially in the heat of summer and cold of winter. If you're playing outside with your dog, make sure to take frequent indoor breaks for your dog to warm up and hydrate.
Signs that can indicate your dog is too cold
Shaking or shivering
Hunched posture with a tucked tail
Whining or barking
Change in behaviour, like seeming anxious or uncomfortable
Reluctance to keep walking or tries to turn around
Seeks places for shelter
Lifts paw off the ground
Prolonged exposure to the cold can result in frostbite and hypothermia (drop in body temperature)
Wrap your furry friend in a blanket or coat, seek a warm shelter and immediate veterinary support for your furry family member if you see any of the following:
Frostbite (can take several days to develop)

Often presents on the extremities (ears, legs, paws, tail)
Pale, cold skin that can be and painful to touch
May develop redness, swelling and blisters of exposed skin
Skin may turn black

Hypothermia (can range from mild to severe)

Prolonged shivering
Weakness
Muscle stiffness
Difficulty walking
Pale gums
Confusion
Slow, shallow breathing
Loss of consciousness
Though it's important to pay attention to these things, you shouldn't wait to see the first signs of discomfort to call your walk or playtime quits. While maintaining your dog's exercise requirements during the winter is important, when conditions are especially cold it's a good idea to cut your walk short and supplement your animal's exercise with some indoor activities and enrichment.
For more on keeping your companion animal safe in the winter, check out these blogs:
Top 5 Pet Gear Picks for Winter
PET HEALTH CORNER: Dog breeds who need winter protection
4 tips for your furry friend's itchy skin this winter
Categories
Testimonial
As an animal lover all the work you do
As an animal lover all the work you do to help ensure that every dog and cat can find their forever home that is filled with love is greatly appreciated.
-Louie
Sign up for news and updates
Thank you for joining our online community.