Feline fostering: 100 lives changed and counting
by Ontario SPCA and Humane Society | Happy Tails Interesting | January 10, 2022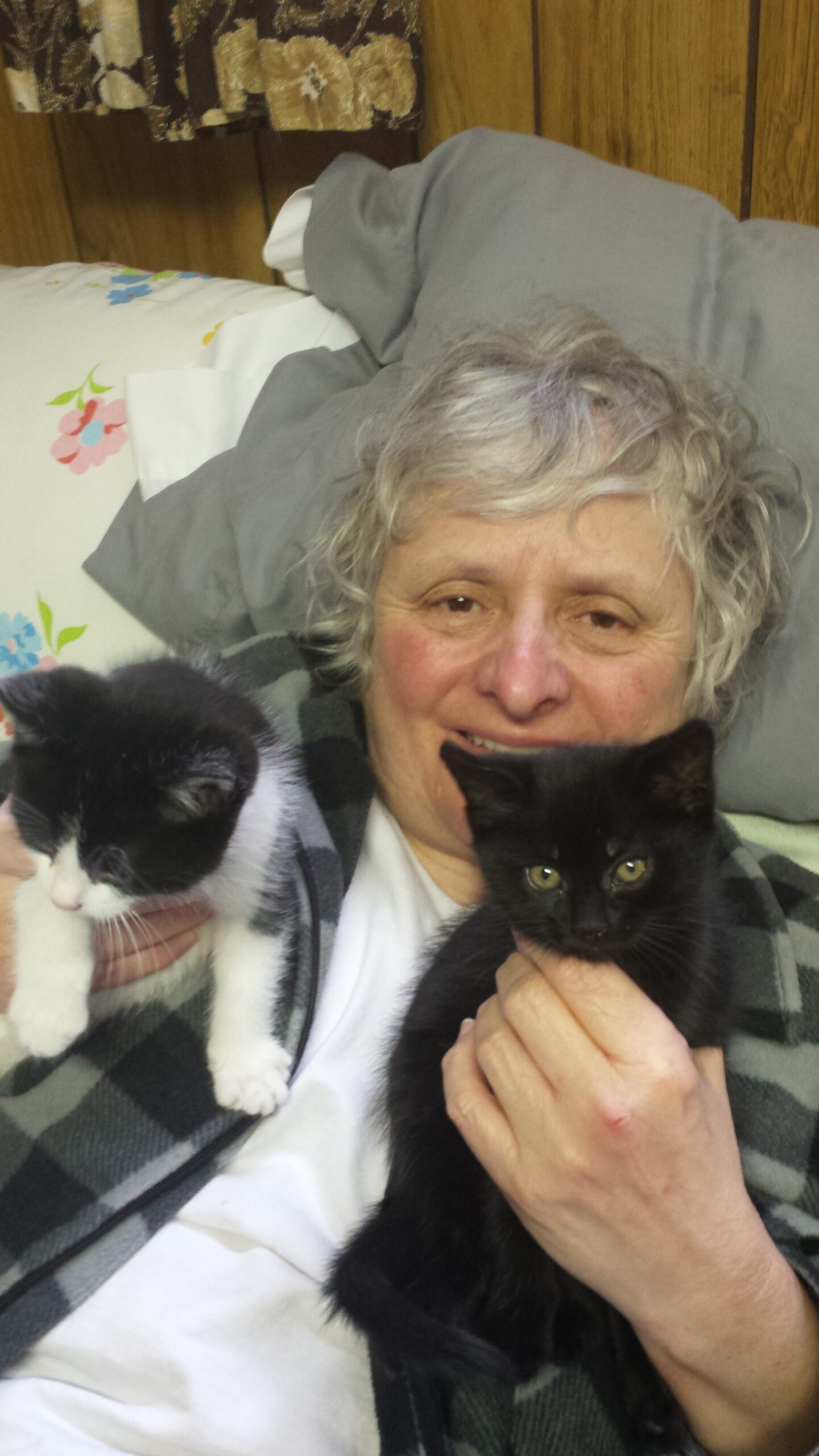 When Linda Morgan fostered her first cat, she never imagined that over the next four years, 100 cats and kittens would come into her life through the Ontario SPCA and Humane Society's foster program. From the most fearful felines to litters of playful kittens, Linda has welcomed them all. 
It was 2018 when Linda and her spouse decided to convert a large room in the downstairs of their home into a foster room for cats and kittens. 
"Actually, I decided and she went along with the idea," Linda says jokingly. 
With two large windows facing the backyard, it would be the perfect spot for cats to lounge, watching the birds outside. Linda filled the room with a large cat tree and many other cat-approved items. She even moved in a futon bed in case she needed to sleep in the room to give the cats and kittens comfort. 
"Our first foster cat was very sad, withdrawn and unresponsive to humans," Linda reflects. "The first day with him, I talked quietly and gently to him. I lay on the bed and he jumped up to cuddle. Within two weeks, he was ready to move on to a new home."
Her second cat, Axel, wasn't thriving at the animal centre, so Linda took him home to work her magic. 
"When he came to our foster home, he hid under the bed and would hiss at us when we entered the room," she says. "I slept downstairs all night to get him used to me and to monitor his food and water intake. After a few days, he jumped up in bed with me and began rolling around on his back, wanting his belly rubbed."
For three months, Linda put countless hours into helping Axel become the cat she knew he could be. When no one came forward to adopt him, Linda and her spouse decided to officially adopt him!
After Axel, Linda fostered numerous mother cats and their kittens. The numbers varied. One family included two mother cats with eight kittens. There was one six-year-old cat who needed a break from shelter life; she stayed for a week then was adopted. There were two separate litters of kittens around five weeks old who did not have a mother. A pair of 12-year-old sisters stayed with Linda for a couple of months before being adopted. Most recently, the "Orange family" came to stay – momma and all seven kittens were Garfield orange. 
"Naming the mother cats and kittens is fun," Linda says, noting that she has chosen names from favourite TV shows like the Walking Dead, Corner Gas and Schitt's Creek. "The newest family are named after female Canadian athletes. Soccer, hockey, speed skating and curling are covered."
For Linda, who is also a Living Legacy Donor, fostering has become more than just a way to give back to animals in need – it's become a part of her life.
"I feel privileged to be able to provide a temporary home to those in need," Linda says. "I am grateful to the team at the Ontario SPCA Sudbury & District Animal Centre for always providing me with the support needed."
Thank you to Linda, and all our foster volunteers, for changing the lives of animals in communities across Ontario!
Interested in becoming a foster volunteer? Visit our foster page to learn more.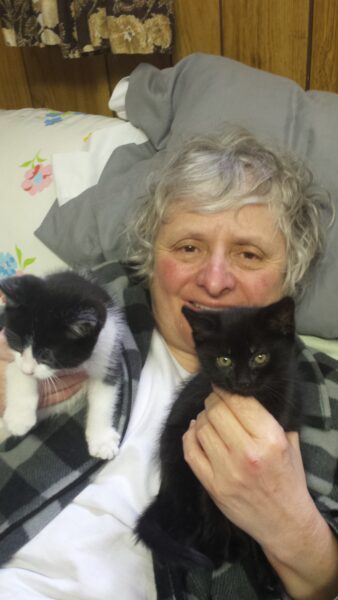 .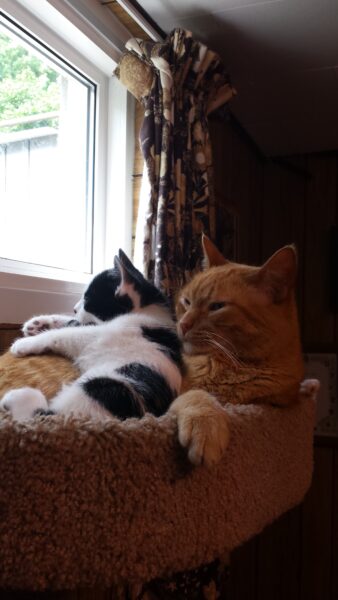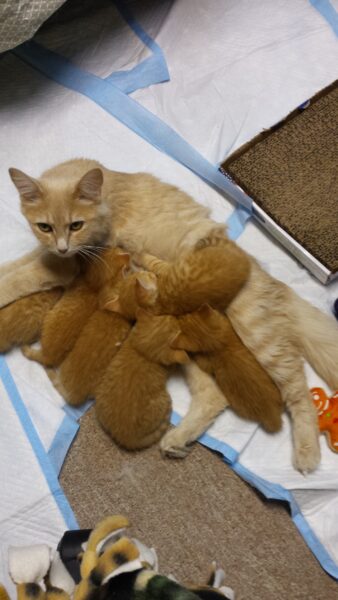 .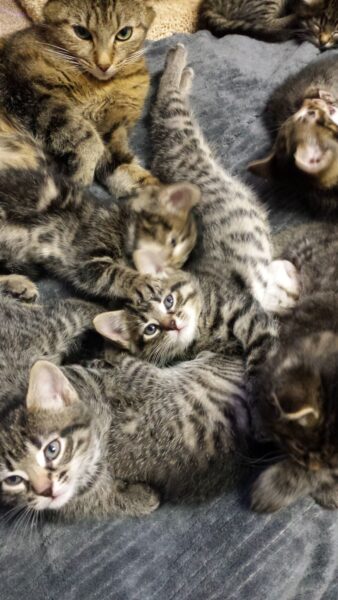 Categories
Testimonial
Dogs only ask for your love and attention
Dogs only ask for your love and attention, nothing else. Thank you for everything you do!
Christine
Sign up for news and updates
Thank you for joining our online community.