Five days in a van: Ontario SPCA team member refuses to leave lost dog behind
by Ontario SPCA and Humane Society | Happy Tails | September 23, 2021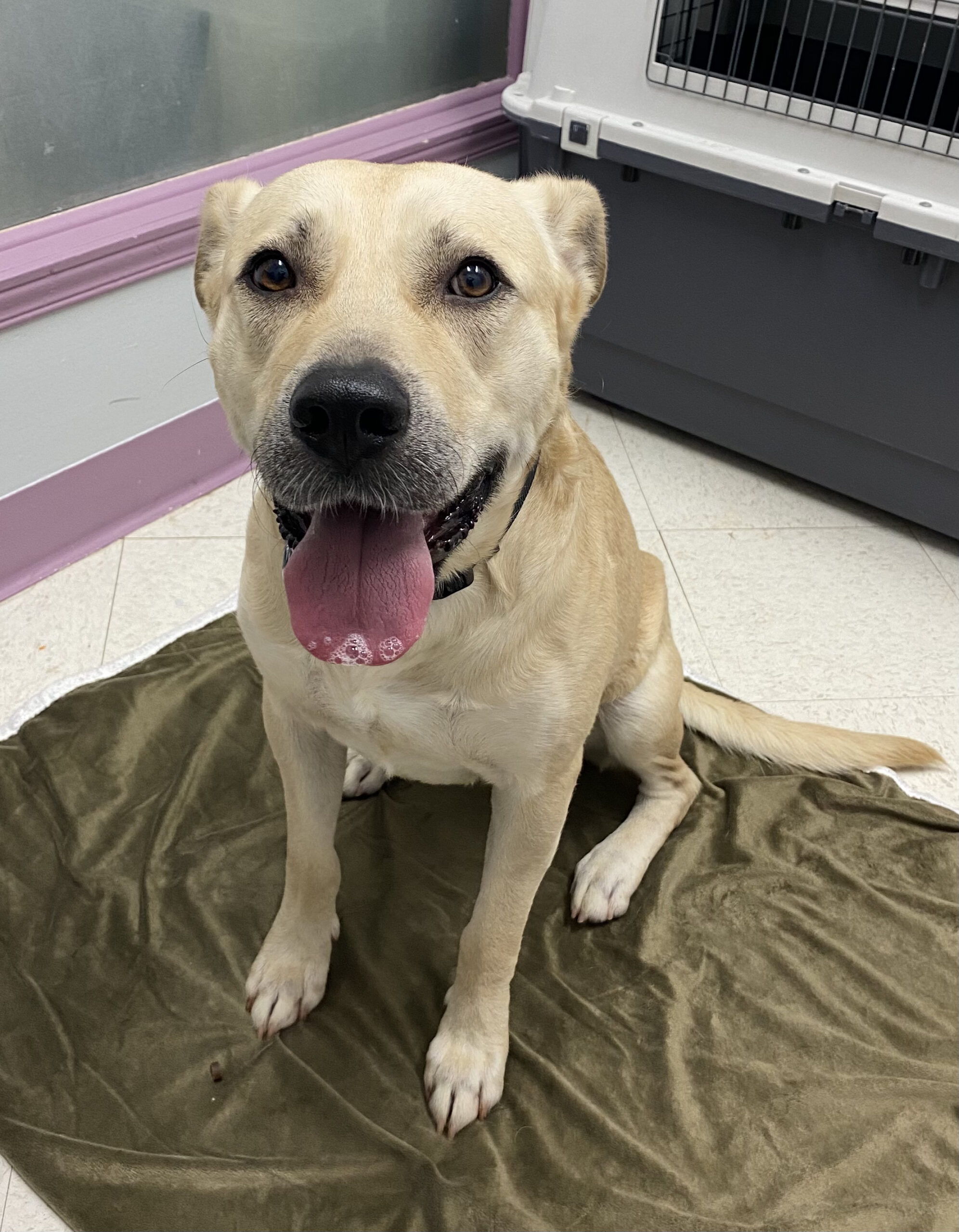 When a dog in your neighbourhood gets lost, neighbours pull together to help reunite them with their family. But what happens when a dog coming from the United States to find a home in Canada gets lost at the border crossing on an unfamiliar island?
It turns out, neighbours and community members still pull together to find the lost dog and ensure his safety. Even if it takes five days!
Lake goes missing
On June 30, the Ontario SPCA and Humane Society met one of our transport partners carrying 19 dogs from our rescue partners in North Carolina. They met at the Thousand Islands International Bridge in Landsdowne to transport 19 dogs to Ontario SPCA animal centres to find loving homes.
However, before being transferred to the Ontario SPCA's care, the change of sounds and scenery spooked one of the dogs, named Lake, who managed to get loose despite all the precautions in place.
Bonnie Bishop, at the Ontario SPCA and Humane Society, was determined to stay behind to bring Lake safely to Ontario.
"The health and safety of our animal travelers is our top priority," says Bonnie. "I wasn't willing to leave him behind. I was prepared to stay behind and do everything I could to bring him home."
A community rallies
Bonnie stayed behind and began her search. For four days she reached out to community members, border security, local police, shop and restaurant owners in the area. She put up signs, tracked leads and built relationships.
The community rallied around the search for Lake. Border security offered to watch for Lake on their surveillance cameras, and tourism helicopters kept an eye open on their routes. People all around the island were constantly checking in to see how they could help.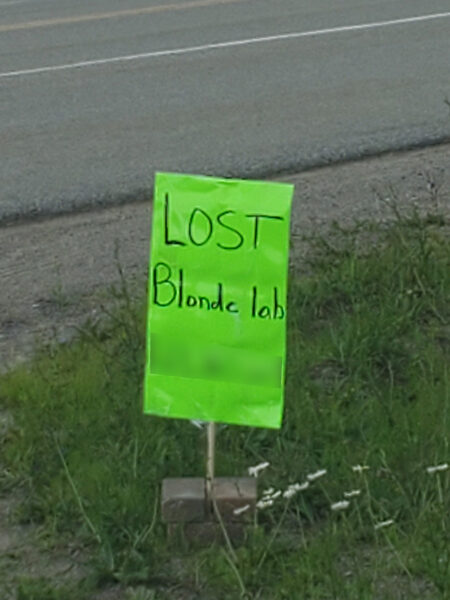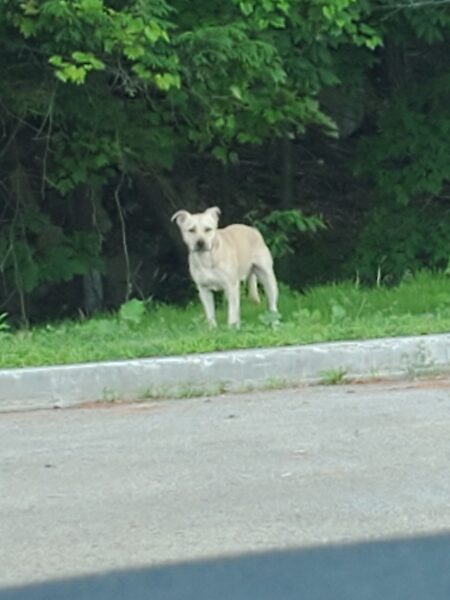 Hope restored
It had been over 24 hrs since Lake was last spotted when Bonnie observed him standing on a grassy point on the south end of the island. It was the glimmer of hope she needed.
Bonnie finally caught Lake on Sunday, July 4 with the help of a live trap from the Frontenac Municipal Law Enforcement and bacon strips donated by the Border Coffee and Gift Shop. It was the first time the restaurant had opened since COVID closed them down last spring and they were only glad to help this good cause. Bonnie laid a "bread crumb" trail of bacon right into the trap and Lake couldn't resist.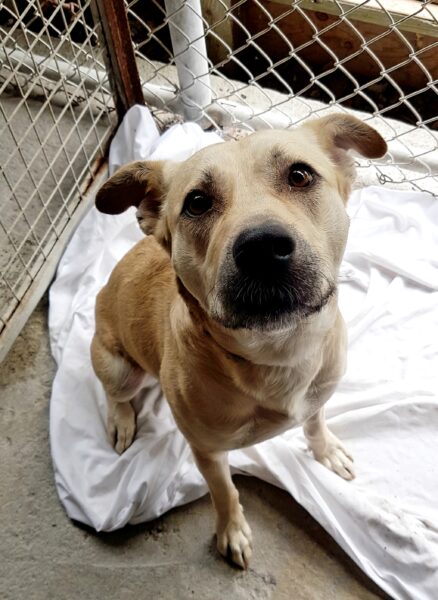 "Everyone wanted to help. I can't say enough about the support of the people," says Bonnie. "I'm a firm believer in the power of partnerships. You only have to ask, and people will step up. The connection and the bond between people and animals is so strong."
It was thanks to Bonnie's dedication, and the generosity and support of this small border community, that Lake found his way to Ontario. Lake has since received medical checkups, been neutered and found his forever home with a wonderful family.
We are so grateful for Bonnie's tenacity and dedication to Lake, this transport mission and all the other ways she supports animals in need.
If you've lost a companion animal, don't lose hope! Your animal is relying on you to bring them home safely. For tips on what to do if you've lost a pet, . If you have found an animal that you think may be lost, here are tips for next steps you can take. The Ontario SPCA recommends you microchip your companion animal, and ensure their tags are up to date with your municipality. This will help ensure your animal finds their way home if they are ever lost!
2021 U.S. dog transports
There are many animal shelters in the United States that are at, or nearing capacity. This means they don't have space to help any more animals that show up on their doorstep. With 12 animal centres across the province, the Ontario SPCA has the capacity to help, which is why we have been partnering with U.S. shelters to offer our support.
Since Spring of 2021, the Ontario SPCA and Humane Society has successfully transported over 100 animals from the United States to Ontario to find forever homes.
Interested in adopting, visit ontariospca.ca/adopt
Categories
Testimonial
For every animal you save
For every animal you save, every animal who feels loved in their last moments, and for everything else you do; thank you and God Bless.
-Stephanie
Sign up for news and updates
Thank you for joining our online community.